Instagram Safe Space: App Blocks 'Toxic' Comments, Creates Kindness Stickers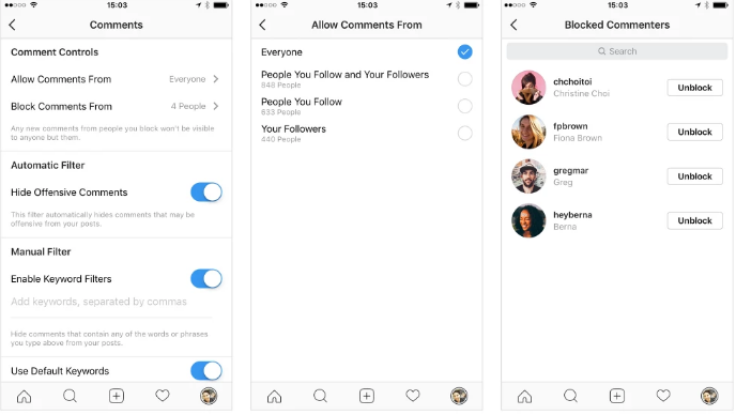 Instagram announced Tuesday new changes with its recent update to make its community kinder. The update includes features like "kindness stickers" and ways to control nasty comments users might see on their pictures or videos.
Instagram's new 16.0 version, which comes with bug fixes and performance improvements, is currently available for download.
"Today, we're announcing new tools and programs to keep Instagram a safe and positive place for self-expression," said Instagram co-founder and CEO Kevin Systrom. "Since the beginning, we've tried to make Instagram a welcoming place for everyone."
Limiting Who Can Comment On Instagram Account
Instagram announced it has grown to 800 million users, with 500 million using the photo-sharing app daily. With such a large community, the platform is trying to make Instagram more friendly with the new tools.
The first tool is to control comments. Those who have public accounts will be able to choose who can comment on their posts, whether everyone can leave a line or just groups of people, like the user's followers or those who the user follows back. For those who have private pages, as well as public, users can now block certain accounts from commenting on their posts. Users can now turn on the feature by going to Settings > Comments > Comment Controls. There is an Allow Comments From option and a Block Comments From option as well.
Back in June, Instagram announced it was adding new tools to block "toxic" comments and filter out spam. The platform said it was using an AI system called DeepText, which can understand how language works and further looks into understanding the meaning of specific words. Users can enable the new automatic filter tools in the app's settings under comments. The tool was launched only in English, and now Instagram expanded its filter to Arabic, French, German, and Portuguese.
"The filter will improve over time, enabling the community's experience of sharing to improve as well," said Systrom.
Reporting Live Videos Anonymously On Instagram
The platform announced users can now anonymously report live videos in which a person is "going through a difficult time or in need of support." When the report is sent, the user in distress will be able to see a message from Instagram offering help, like talking to a helpline, reaching out to a friend or get other tips and support. This new tool addresses problems Facebook Live has had with people broadcasting self-harm and suicide. In one of the cases, a 12-year-old girl in Georgia broadcasted her suicide via Live.Me, which connected to Facebook Live. In another incident, a man in Alabama shot and killed himself live on Facebook.
While videos of self-harm and suicide content is usually taken down from the user's page, it's difficult to delete the video all together, since other accounts end up reposting the content.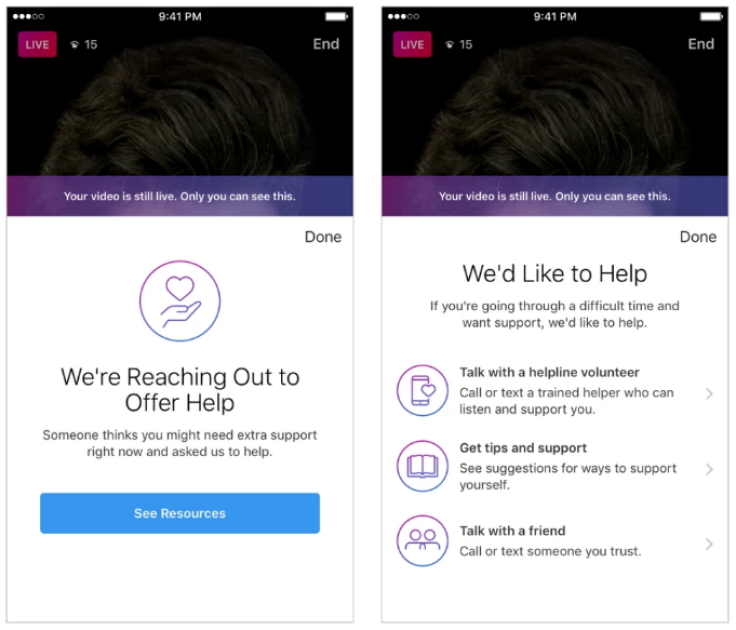 Kindness Stickers
Lastly, Instagram said it is "turning walls in cities around the world into colorful murals inspiring #KindComments." People will be able to take photos and videos at the walls and share them on Instagram using the hashtag #KindComment "to make someone's day." The platform also launched new kindness stickers that users can use in their stories. The murals and stickers are created by artists worldwide, Instagram said.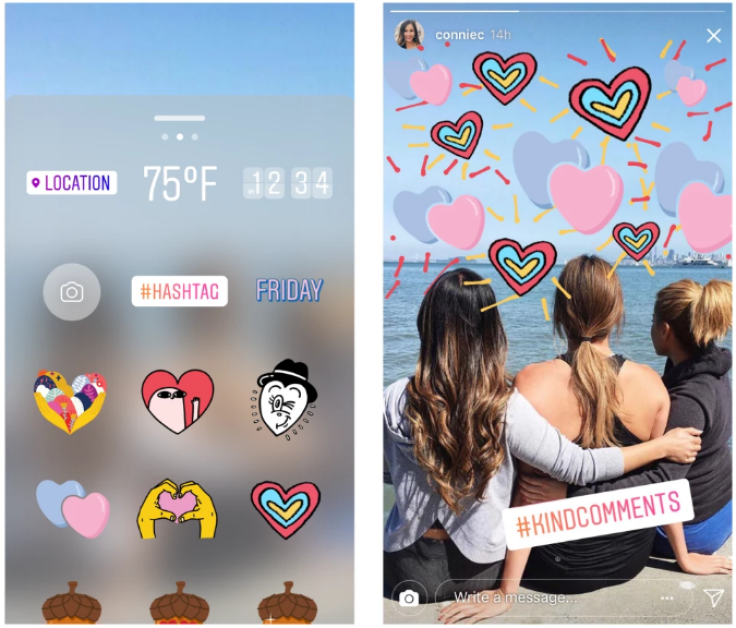 © Copyright IBTimes 2023. All rights reserved.