Instagram Vs Snapchat: More People Use Insta Stories Than Snapchat, But Which One Better?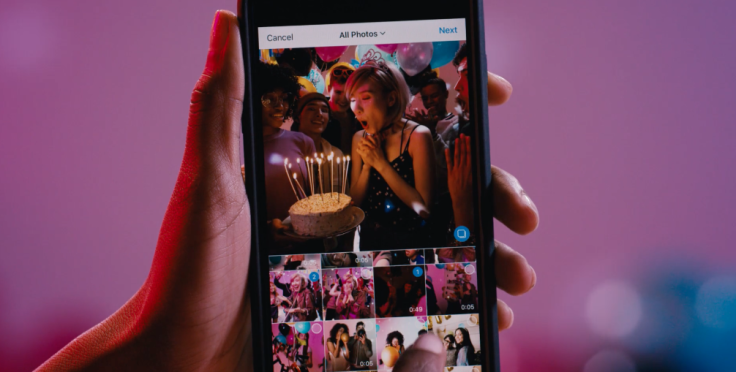 Instagram subtly dropped some big news Thursday in a blog post about new stickers and story features, more than 200 million daily average users now use the stories feature every day.
The stories feature, introduced last summer, helped Instagram garner the label "Snapchat competitor." Since then both apps have been adding new features and capabilities to one up each other in the hopes of gaining and keeping users all amidst Snap's IPO. Instagram's parent company, Facebook, also added a stories feature.
Read: Snapchat Lawsuit: Full Documents Released In Case Filed By Former Employee
Snap has 161 million daily average users according to an S-1 filing from December. When it was revealed that Instagram had more users, Snap's stock fell, so which is better, Instagram stories or Snapchat?
Instagram stories and direct:
With Instagram's new additions Thursday, the app took another big step towards becoming even more like Snapchat. Instagram added geo-stickers in four new cities, Chicago, Tokyo, London and Madrid. The app added its first geo-stickers about a month ago for New York City and Jakarta, Indonesia.
In addition to the geo-stickers the app centralized messages, direct and disappearing, on Tuesday. The update to Direct made it easier for users to keep their messages with someone, or with a group, all in one place and unlike Snapchat it allows users to have conversations that don't disappear if they choose.
An easy way to access recently used stickers (swipe right when you have stickers open) was added as well, along with a selfie sticker feature and sticker pinning, two features Snapchat already has.
The other leg up Instagram has over Snapchat is that it originated as a photo sharing app, a more permanent one than Snapchat that allows for more versatile and permanent sharing. So you can follow your favorite celebrity and see all their refined or curated photos, but also have access to their stories that feature more day to day pictures and video all in the same app.
Snapchat:
Snapchat has the advantage of being the original. Users are comfortable with it and have their social networks well established on the app. The appeal of impermanence and speed is evident, as they are two foundational aspects of Snapchat. It also creates something that feels more personal, it gives user candid looks into the daily lives of their favorite celebrities, athletes and their friends before other apps did.
Snapchat also has stickers and geo-tags, tons of stickers, filters and face altering/voice changing lenses. The lenses are a huge hit among users and something Instagram and Facebook have yet to add to either app.
On Snapchat everything is impermanent because there are no profiles like in the Instagram app. Users can however save images or videos they've taken either to a folder in the app or to a reel called "memories."
The apps are very similar and becoming more so with each update. Snapchat has taken steps to set itself apart from Instagram like allowing users to create the own filters and giving them more artistic tools within the app like adjustable brush sizes. But users are struggling to decide whether to continue posting to both apps, or to choose one. It comes down to personal preference and what users are looking for, permanence, impermanence or both.
© Copyright IBTimes 2023. All rights reserved.