Instagram's Comment Filter Rolled Out, But Only For The Internet-Famous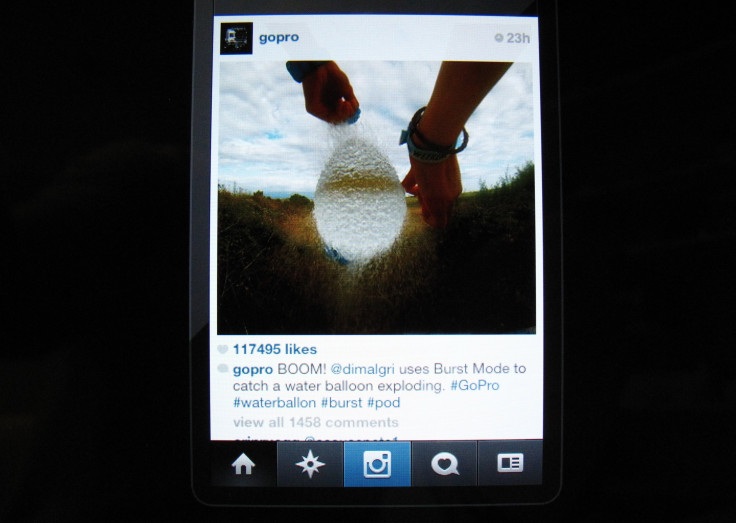 Social media allows users to share their lives with others, and with it, brings its share of bouquets and brickbats. Companies have been struggling to come up with ways to address criticism around the potential and real online harassment many social media users, especially those with large followings, face, while not appearing like opponents of free speech.
The latest salvo in the ongoing debate was fired by photo-sharing service Instagram, owned by Facebook, which has rolled out the option for its users to filter, or turn off completely, comments on their uploads.
In a statement to the Washington Post on Friday, Nicky Jackson Colaco, head of Instagram's public policy, said: "Our goal is to make Instagram a friendly, fun and, most importantly, safe place for self expression. We have slowly begun to offer accounts with high volume comment threads the option to moderate their comment experience."
Guidelines on all social media websites list out what is considered appropriate and acceptable by the particular service, but such guidelines, by their very nature, can never be exhaustive or appeal to everyone's sensibilities. Therefore, giving users control over the content on their pages is perhaps a sensible approach.
Instagram will allow users to filter comments based on specific keywords and also turn off comments on specific posts.
But, as is clear from Jackson Colaco's words, this control is being currently rolled out only for "high volume comment threads," which is to say, only for internet-famous people who have large followings numbering in several thousands at the very least. However, the company may allow its entire user community to access this feature in the unspecified future.
"As we learn, we look forward to improving the comment experience for our broader community," Jackson Colaco said.
Online harassment, mainly on social media, has been under the spotlight recently, and cases like the one involving actress Leslie Jones' Twitter account are prime examples of how tricky it can be for social media companies to police speech on their networks. Twitter has also received flak for giving its verified account holders more tools to combat abuse than to the vast majority of its non-verified users.
© Copyright IBTimes 2023. All rights reserved.