Interactive Map Shows What Air Quality Is Doing To Your Life Expectancy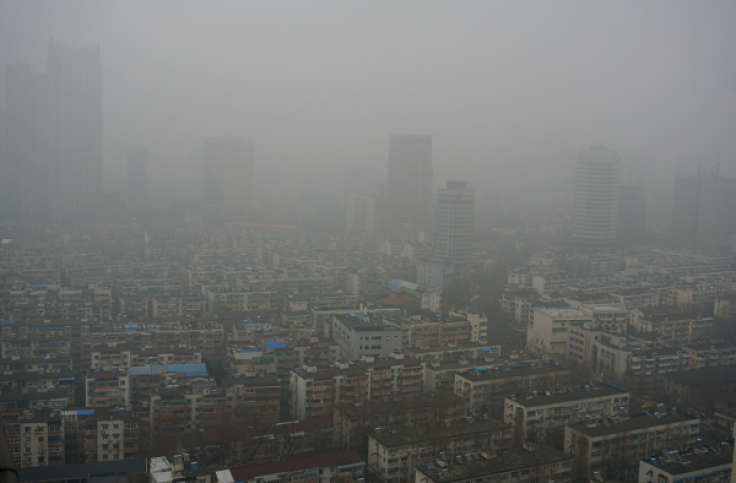 Air quality has an impact on life quality and can cause serious health issues like asthma, lung cancer and heart disease, according to the World Health Organization. The WHO air quality guidelines say that a reduction of particulate matter pollution from 70 micrograms to 20 micrograms per cubic meter could help deaths associated with air pollution by 15 percent.
A new interactive graphic from the University of Chicago called the Air Quality-Life Index shows how many years of life residents of various countries could gain if their country cut emissions to meet WHO standards. There are an estimated 4.5 billion people who are regularly exposed to levels of these particulates that are two or more times what the WHO recommends is safe.
Those 4.5 billion people would gain longer life expectancy if the air quality increased where they lived. In China for instance, if the WHO standards for air quality were met the average person would live 3.5 years longer the map shows. Air quality doesn't stop at the borders of countries or provinces, but some areas of the country are more polluted than others. China's coastal provinces are more polluted than the western parts of the country. The map shows the years saved broken down by borders within the country and the borders of the country itself.
A study published Monday in the Proceedings of the National Academy of Sciences found that a policy in China that provided free coal to power boilers north of the Huai River is actually lowering the life expectancy of residents in that area of the country. North of the river the air pollution concentrations are 46 percent higher than in the south. The shorter life expectancy and the higher pollution levels led researchers to believe that every 10 micrograms per cubic meter of additional particulate matter pollution reduces life expectancy by more than half a year.
When it comes to other countries the interactive map shows that India's air quality is shortening the lives of resident even more than China's air quality is. The researchers estimate that if India met the WHO air quality standard the average life expectancy would increase by four years.
China and India are two of the most severe cases in the world. When it comes to the United States the difference is low, but the U.S. is also closer to meeting the WHO's air quality recommendations. In Los Angeles, residents would live half a year longer if the U.S. complied with the Clean Air Act and nearly a year longer if it met the standards set by the WHO, researchers found.
On average though in the United States citizens would gain .13 years of life if the country met WHO standards. With the largest gains occurring in Los Angeles and Chicago the map shows.
© Copyright IBTimes 2023. All rights reserved.