International Chocolate Day 2015: History, Facts And Easy, Delicious Recipes To Celebrate World Chocolate Day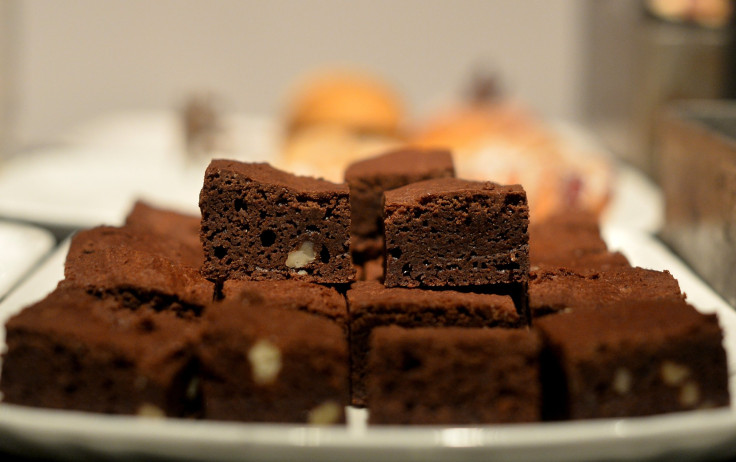 Lovers of all things chocolate should prepare to rejoice. Sunday is International Chocolate Day, aka World Chocolate Day. It is the perfect excuse to scarf down chocolate bars, eat brownies or consume other delicious forms of chocolate. Here are several easy, quick recipes that are perfect for International Chocolate Day, along with facts about the day and how it came to be.
International Chocolate Day is celebrated Sept. 13 every year, according to the National Confectioners Association. The hallowed date is the birthday of Milton S. Hershey, founder of the Hershey Co. It is unclear when the holiday was first celebrated.
Chocolate begins with the cacao tree and ends with a time-intensive, laborious production process. It takes roughly 400 cocoa beans to make a single pound of chocolate -- and two to four days to make a single chocolate bar. Cacao trees also need at least four years before they start producing beans. No wonder chocolate is a luxury to be savored.
Most, about 70 percent, of the world's cocoa comes from West Africa, according to the National Confectioners Association. About 40 percent of the global cocoa supply comes from Cote d'Ivoire.
While recipes involving chocolate abound, the mainstays of baking with chocolate typically include brownies, chocolate chip cookies and chocolate cake. Below are recipes for all three, as well as a bonus recipe.
For "moist and gooey" brownies that take about 20 minutes to prepare and 40 minutes to bake, check out this recipe that uses cocoa powder. For buttery brownies made with actual chocolate, try this one.
These simple and chewy chocolate chip cookies take about 40 minutes to make. For a gussied-up version that requires a bit more time but turns out a slightly more crispy texture, try this recipe from a master chef.
For the cake people out there, here's a simple recipe for a mouthwatering cake that takes less than an hour to make.
Bonus: This double chocolate banana bread gives the semblance of being healthy, thanks to the bananas, but it can certainly double as a cake when necessary.
© Copyright IBTimes 2023. All rights reserved.