'The Interview' At An Indie Theater Near You? This Portland Theater Would Show It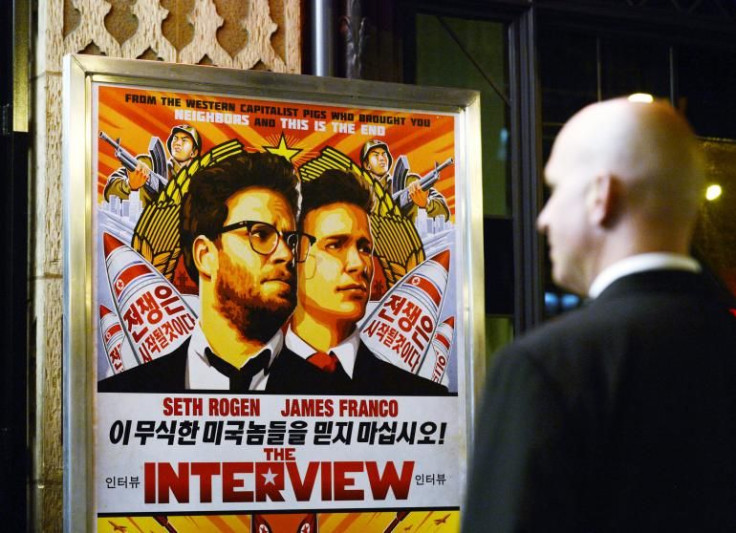 Sony Pictures ruled out releasing "The Interview" in any form on Wednesday after major U.S. theater chains declined to show it, citing security fears. But if Sony decided to release the film to any theater that dared to screen it, would any American independent theater -- known to push the envelope in film repertoire by playing foreign, " cult" (i.e. strange) and politically incendiary films -- dare show it?
International Business Times called a few indie theaters – in New York City, Austin, Texas, and Portland, Oregon -- and we learned that at least one indie theater in the U.S. would screen it: The Academy Theater in Portland, Oregon.
"Yes, we absolutely would play 'The Interview,'" said Academy Theater manager Roslyn James. "I understand why a theater in NYC wouldn't play the film, of course they're going to be sensitive to those threats. But we're an independent theater in Portland. We're so removed."
James said she heard that a first-run theater in Portland, the Regal, announced it wouldn't play it, so she's sure a second-run theater like the Academy wouldn't get their hands on the film, but if they could get it, the theater's decision would be based on pragmatic reasons. "In the past," she said, "Seth Rogen and James Franco films have done well here. "
IBtimes' calls to the brash Alamo Drafthouse in Austin, however, were met with suspicion and stonewalling. The outspoken theater that famously incorporated an irate caller's voice mail complaint about being kicked out of the theater for texting (an adamantly enforced rule) into its pre-movie warnings not to text, was suddenly tight-lipped when we called.
"Is this about 'The Interview'?" the person who answered the phone asked, before IBTimes could even ask a question.
"Yes."
"I've been told we're not answering any questions about this film," he said. It turns out the Alamo Drafthouse had answered some questions: They told the Hollywood Reporter the theater was playing -- in place of "The Interview" -- 2004's "Team America," written by "South Park" creators Trey Parker and Matt Stone, which centers on North Korean leader Kim Jong Un's father, Kim Jong II.
While the Film Forum, a high-brow independent theater in NYC, said that it would not play "The Interview," it did affirm its mission to play challenging films.
"The Film Forum plays politically charged, vital films with a range of political ideas, and we think that's important," said theater manager Joe Berger. "There are more threatening films out there, ironically, than 'The Interview.'"
When IBTimes agreed that few would argue that "The Interview" was a "vital film with a range of political ideas," but that political meaning had accrued around it and screening it would be a political act, Berger scoffed, "We would never show 'The Interview,' but not because of what Guardians of Peace would do to a small nonprofit theater on Houston Street in NYC."
© Copyright IBTimes 2023. All rights reserved.
FOLLOW MORE IBT NEWS ON THE BELOW CHANNELS