iOS 11 App Store Review Update: Apps Will No Longer Be Able To Constantly Ask For Reviews On iOS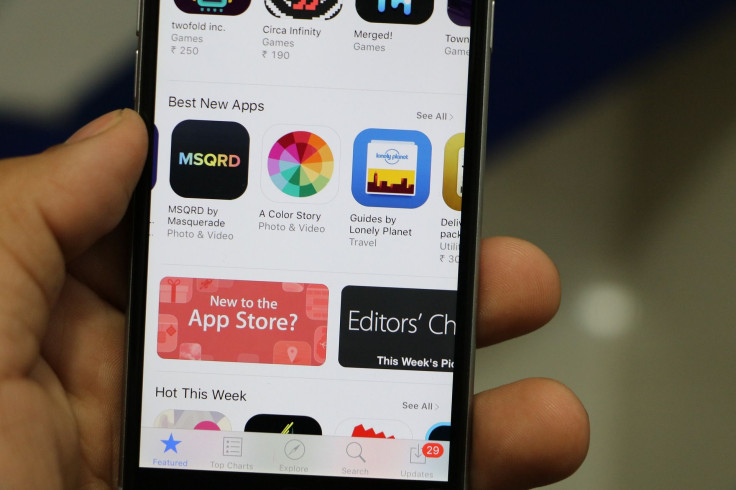 Apps downloaded for iOS devices from Apple's App Store will no longer be able to hound users for reviews thanks to a recent policy change implemented by Apple.
The new guidelines, updated to accommodate App Store policies that will go into effect when iOS 11 is available, will require app developers to begin using Apple's official in-app rating interface instead of their own custom prompts.
Read: iOS 10.3 Update: Apple Will Allow Developers To Respond To App Store Reviews
The change, which will be required for all apps going forward, will prohibit app makers from prodding users to leave a review with regular pop ups. Instead, the App Store rating API (application program interface), which allows for limited review requests, will be mandatory for all iOS apps.
The rule, found in section 1.1.7 of the App Store Review Guidelines posted by Apple, reads as follows:
"Use the provided API to prompt users to review your app; this functionality allows customers to provide an App Store rating and review without the inconvenience of leaving your app, and we will disallow custom review prompts."
The text leaves little wiggle room for developers who want to continue to be persistent in the pursuit of reviews.
Undoubtedly, the change will be a welcome one for most users who get inundated with asks to give an app a rating on the scale of one to five stars. With the Apple API, developers are only allowed to ask for a review three times a year.
Read: iOS 11 Beta: 5 Features We're Excited To Use On The New iPhone
If a user chooses to leave a review, the app has to wait for at least a full year and after a new version of the app has been released before it can ask the user to review it again—a feature developers my find too restrictive and make it difficult to get feedback on new features.
On the plus side for developers, using Apple's official interface for reviews also may increase the response rate because the review prompt allows the user to leave a review without leaving the app.
Custom, in-app prompts used by developers require the user to move over to the App Store to leave a review, a solution that may yield feedback but also pulls the user out of the app itself in order to do so.
The new rules will also give users more control over whether they even want to be asked to leave reviews. Within the Settings app for iOS, there is a feature that allows a user to block the review prompts entirely.
To block review requests from ever appearing on screen again, users can open the Settings app and scroll down to the iTunes & App Store menu. From here, find the In-App Ratings & Reviews menu, where users should see a switch. Turn the switch off and review requests will be suppressed entirely.
© Copyright IBTimes 2023. All rights reserved.
FOLLOW MORE IBT NEWS ON THE BELOW CHANNELS