iOS 11.0.2 Update Fixes Crackling Earpiece Sound On iPhone 8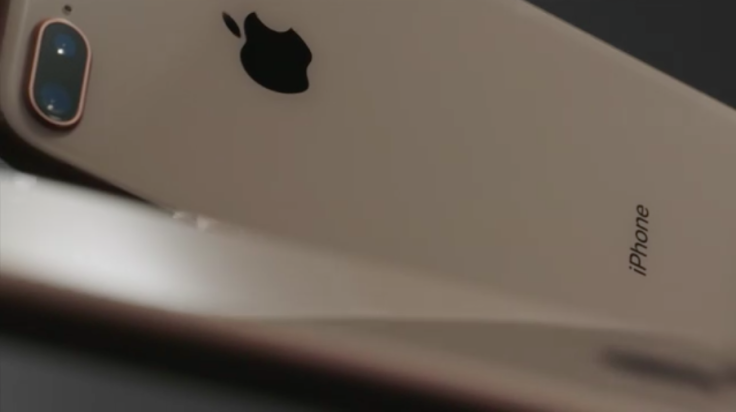 iOS 11's second update fixes a previous problem that caused iPhone 8 and iPhone 8 Plus users to hear a crackling sound from their device's earpiece.
To download iOS 11's second update, users can go to Settings > General > Software Update. Apple says iOS 11's second update, called iOS 11.0.2, includes:
Fixes an issue where crackling sounds may occur during calls for a small number of iPhone 8 and 8 Plus devices

Addresses an issue that could cause some photos to become hidden

Fixes an issue where attachments in S/MIME encrypted emails would not open
The crackling noise was heard when users were on phone or FaceTime calls. Users complained on a Reddit thread and on Apple's forum site about the issue. Some consumers had their iPhones replaced after going to the Apple Store.
Apple said last week it was aware of problem and that it was affecting a small number of users, adding that the issue would be fixed in a software update. The problem affected users worldwide under different carriers. iPhone owners who needed to make calls had to use headphones or the speaker option to avoid the static noise.
"I returned my iPhone 8 Plus 64GB Space Grey yesterday after speaking with tech support for over 2 hours," said one iPhone user about the issue on Reddit. "The replacement phone I got yesterday is doing the same thing. Cracking noises during calls."
"Thought I was going crazy initially, and then it continued on all calls," said another. "I tried my Jabra BT headset, and it went away. However still remains when not using the headset."
iOS 11 Updates, Features
iOS 11's previous update, iOS 11.0.1, was released a week ago and fixed bug issues. iOS 11.0.2, comes just two weeks after Apple launched iOS 11 in September.
iOS 11's release date was revealed at Apple's event last month and was released to coincide with the iPhone 8 and iPhone 8 Plus. The update comes with a revamped Control Center, smarter Siri and a Do Not Disturb feature for drivers. One of the biggest features the update brings is augmented reality support. Apple released its ARKit earlier this year to allow developers to create AR apps. iOS 11 also comes with a new Files App and updates to iMessage and Photos.
Apple Pay Features Not Included In Update
While iOS 11 brought numerous features, Apple Pay improvements announced at Apple's Worldwide Developer's Conference in June were not released with the update. Apple Pay's new features include a payment-to-payment service and the Apple Pay Cash card. The Apple Pay Cash card can be used for the person-to-person payments, in stores that take Apple Pay, in apps and on the web.
Those features could be released this month in another iOS 11 update. Apple confirmed last month Apple Pay improvements would come afterwards in updates to the new operating systems.
© Copyright IBTimes 2023. All rights reserved.