iOS 11.2 Will Feature Faster iPhone 8, iPhone X Wireless Charging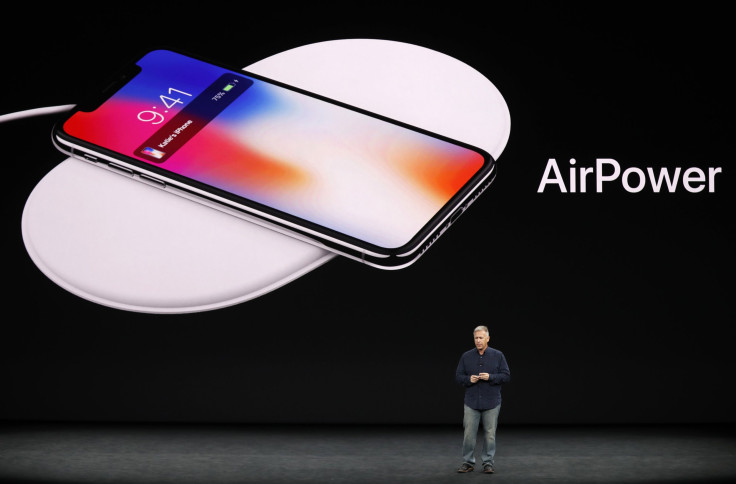 Apple's iOS 11.2 beta shows iPhone 8, iPhone 8 Plus and iPhone X users will soon be able to charge their devices faster when using wireless charging accessories, according to MacRumors.
The smartphones, which can charge wirelessly with Qi-based accessories like the Belkin and Mophie pads, will be able to charge at 7.5 watts with iOS 11.2. Under the iOS 11.1.1 version, which was released last week, the iPhone 8, 8 Plus and iPhone X can charge at 5 watts using the Qi chargers.
MacRumors tested the upcoming feature using the Belkin charger. The charger, which is sold by Apple, supports charging at 7.5 watts and was able to charge the iPhone X from 46 to 66 percent in 30 minutes. Meanwhile, the iPhone X charged from 46 percent to 60 percent in half an hour when using a charging accessory that did not offer charging speeds at 7.5 watts. The testing was done with the case on and with Airplane Mode off.
Apple had previously said faster speeds would be released in a future update, which seems to be iOS 11.2. The iOS 11.2 beta is currently available for developers only, but could launch soon to the public. An official date for the update has not been announced.
Fixes Coming With iOS 11.2
Besides the faster wireless charging speeds, iOS 11.2 is expected to come with a fix for some users who have been experiencing problems with their GPS. some iPhone 8 and iPhone X owners have complained on Apple community support forums that their GPS is inaccurate. The problem could not be fixed by Apple Store employees and other retailers that sell iPhones.
"Assorted GPS fixes" has been included in iOS 11.1, which was released last week, and the beta versions of the upcoming iOS 11.2 update. Some people said the new update and the iOS 11.2 beta fixed the GPS issue, but it did not work for others.
Apple Pay Cash Coming In iOS 11.2?
iOS 11.2 could also bring the much-awaited Apple Pay Cash feature, which was revealed in June during the Worldwide Developers Conference. Apple Pay Cash reportedly surfaced in the iOS 11.2 and watchOS 4.2 betas. Some U.S. developers saw the Apple Pay Cash option appear in the Messages app on iOS 11.2 beta. To use the features, users need to be on the iOS 11.2 public beta and must have at least $10 on the Apple Pay Cash card in Wallet. Users also need an iPhone 6 or later and must have two-factor authentication activated, according to MacRumors.
Apple Pay Cash allows users to make person-to-person payments with their iPhones. Users can also use the funds in the card to make purchases in stores or online and transfer funds to their bank account. When users send money through a credit card, a three percent fee is applied, while transferring cash from a debit card is free.
© Copyright IBTimes 2023. All rights reserved.
FOLLOW MORE IBT NEWS ON THE BELOW CHANNELS