iOS 5: Top Five Features That May Worry Android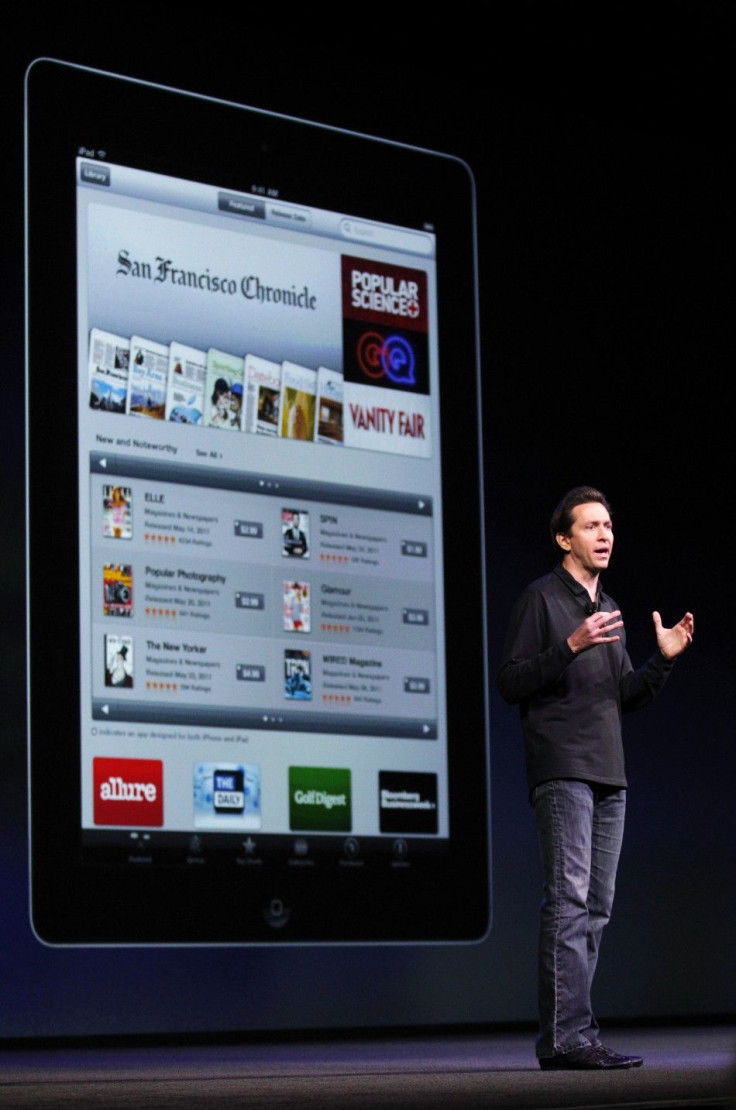 Amid much fanfare, technology giant Apple launched its latest version of mobile operating system iOS 5 and released a beta version to developers.
iOS 5, which is expected to release this fall, has 200 new features and is set to take a dig at rival Android, which has become a threat to Apple with its openness and innovative features.
In addition, iOS 5's integration with iCloud makes it more compelling as iCloud will seamlessly integrate with user's apps and helps wireless storage of one's contacts, mails, calendars, photos and music in the cloud and that too without ever connecting to a PC.
iOS 5 has some great new features, such as Notification Center, iMessage and Newsstand and we can't wait to see what our developers do with its 1,500 new APIs, said Steve Jobs, Apple's CEO. Perhaps iOS 5's paramount feature is that it's built to seamlessly work with iCloud in the Post PC revolution that Apple is leading.
Apart from the yet to arrive iPhone 5, the all new iOS 5 will start being seen in devices like iPhone 3GS and 4, iPad and iPad 2, and iPod touch 3 and 4, from this fall.
Following are the top five features that may worry Android.
Notification Center
Apple has built a new notification center in iOS 5 where a user can get notifications about new email, texts, friend requests, all in one place. One can just swipe down from the top of any screen to enter Notification Center and choose which notifications one wants to see.
Android already has that concept and still now remained one of the favorite features in Android. But since Apple too came out with the similar feature, there is a chance that some Android users may switch to Apple's ecosystem.
Twitter Integration
iOS 5 includes built-in Twitter integration, so one can sign in once and then tweet directly from all Twitter-enabled apps, including Photos, Camera, Safari, YouTube and Maps with a single tap. New APIs give third party developers the ability to take advantage of the single sign-on capability for their own iOS 5 apps.
iMessage
With iOS 5, Apple unveiled a new messaging service called iMessage. With this feature, users can send unlimited text messages via Wi-Fi or 3G from an iPad, iPhone or iPod touch to anyone with one of those devices.
iMessage has been built into the Messages app, and allows one to send text, photos, videos, locations and contacts, while supporting group messaging and delivery/read receipts.
The feature also lets one to start a conversation on one iOS device and pick up where you left off on another.
Photo Sharing
Apple has allowed photo sharing from the camera and photo gallery in its iOS 5, paving way for third party developers in this space. In Android, one can send photos to any supported service installed on the phone either from the camera or from the photo gallery.
PC Free
With iOS 5, users no longer need a computer to own an iPad, iPhone, or iPod touch as they can activate and set up their devices wirelessly, right out of the box.
Also, users can get free iOS software updates over the air directly on their device. One can also edit photos or add new email folders - on his device, without the need for a Mac or PC and can also backup and restore their device automatically using iCloud.
The latest upgrade in iOS also enables Wi-Fi Sync in iOS 5 transfers and backs up users' content securely over SSL and wirelessly syncs purchased content from their device to iTunes library.
© Copyright IBTimes 2023. All rights reserved.
FOLLOW MORE IBT NEWS ON THE BELOW CHANNELS