iPhone 5 Release: Top Reasons Why Android Smartphones Shouldn't Care About Hype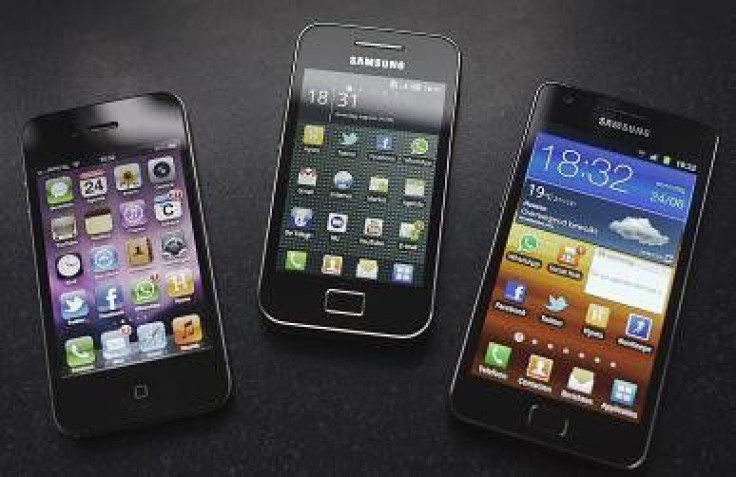 The countdown for the much-hyped Apple iPhone event has begun and it is highly expected that the Cupertino tech giant will finally uncover its next generation iPhone aka iPhone 5 (or iPhone 4S) Tuesday.
Rumors about the new features that the next iPhone iteration is expected to carry have been around for months, making it the most sought after consumer gadget this year. Based on the rumored features of the iPhone 5, tech analysts have been constantly comparing the device with the high-end Android smartphones like Samsung Galaxy S2 and Motorola Droid Bionic, with some even saying that Apple's next iPhone will be an Android killer. But will it really happen? Should Android really worry about the hype that the iPhone 5 has gained even before its release?
Let's try to find an answer with the following considerations.
Android's ramped up sales:
There are different reports predicting that Apple could sell as many as 1.7 million units on the first day when the device is made available in stores. But there are still predictions, while current market data takes the side of Android smartphones. According to new data from comScore released in September, Android is eating the lunch of every major smartphone platform. While everyone else lost at least 1 per cent of market share, Android gained 5 per cent of share in the second quarter of this year. The data is based on user surveys. It reflects subscriber base, not just market share, of a specific quarter sales.
According to another comScore data, 1 in 4 smartphone users in European markets (France, Germany, Italy, Spain and the United Kingdom) reported using smartphones running on the Google Android platform. Android exhibited the fastest growth among smartphone platforms, increasing its markets share from 16.2 per cent to 22.3 per cent. Apple iOS and RIM platforms experienced gains of just slightly more than 1 per cent.
More hardware options with Android phones:
The hardware preference always varies from user to user. Some users may prefer a big smartphone while others may prefer a smaller and portable device. Some users may want high-resolution camera lens, while another set of users may look for a nice physical keyboard, specifically for comfortable data entry.
With Android products, the users have more hardware options compared to the Apple iPhone. With iPhone, there can be two choices to make while buying the product - storage and connectivity, something that Android phones can do even better.
Android OS, an open environment:
While we appreciate the software flexibility with the Android operating system, no one can deny the limited tweaking and customization possibility with the iOS. Compared to iOS, Android has more open libraries for developers. With the Android App development catching up, this is a definite advantage for the operating system. There are aspects on the Android OS that are more customizable. For example, it's possible to install different keyboards/IMEs on Android.
Android fits into your budget:
It's true that iPhone is not for each and every one, at least from the pricing point of view. When a new iPhone is launched, it is priced very highly and is pretty much out of reach for most consumers.
In addition, a number of low-cost components have been introduced by Android chipset makers to support popular specs including Bluetooth, GPS, dual core ARM processors, 8MP cameras and capacitive displays. Phones built on Broadcom's new chipset will cost under $100, allowing an average user to purchase a high-end Android smartphone.
Most of the new features in iOS 5 already there in Android
The new iPhone 5 is expected to be powered by Apple's new operating system, dubbed iOS 5. The recent unveiling of iOS 5 showed that quite a few features were lifted from the Android. The notification bar at the top of the Android screen, apart from showing time, battery state, network state, Bluetooth and GPS, among other icons, also shows updates about text messages, email or voicemail. The iOS 5 also features a notification bar enabled in it. It will help users get all their alerts in one place.
Cloud synchronization is another key feature present in Android smartphones. On Android phones, when a user signs into his or her Google account, it syncs all of his or her personal data using Google's popular services. With iOS 5 bringing iCloud to users, iPhone users also enjoy most of the sync benefits which Android users have been enjoying already.
Apart from these two, there are hosts of other iOS 5 features that are already present in the Android OS, including wireless syncing, tabbed browsing, voice control, iMessage, split keyboard, widgets and over-the-air updates among others.
© Copyright IBTimes 2023. All rights reserved.