iPhone 5 Rumor: Apple Partnering with MasterCard/PayPass to Bring NFC Technology in Next iPhone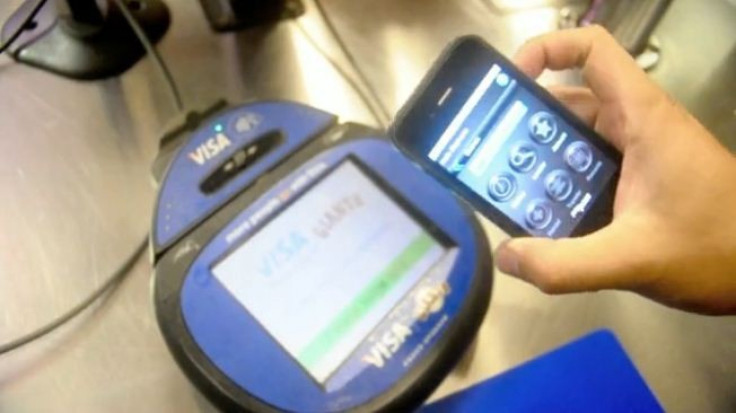 With the existing iPhone 4S already has become three months old now, the rumors surrounding Apple's future products, especially iPhone 5 and iPad 3, has started gaining momentum.
Adding to the rumor mill, a recent report published in 9to5Mac suggested that Apple's next generation iPhone would feature near field communication or NFC technology.
The report was based on a conversation between one of their reporters and a well-connected developer at the recent Macworld convention. According to the report, the developer claimed to be building an application that includes the ability to process mobile transactions using the NFC technology.
Although the developer didn't give any information about the specification of any new hardware release, he told 9to5Mac that he did speak to Apple iOS engineers many times, and they are heavy into NFC.
Rumors about Apple planning to introduce NFC in its future products have been around for quite some time now. The New York Times reported even before the launch of iPhone 4S that a forthcoming iPhone would feature NFC. Since it did not turn out to be iPhone 4S, it could well be the one on the cards.
According to Smart Money, Apple and other smartphone manufacturers will inevitably feature NFC technology in their devices, the Redmond Pie has reported. But the question is - who will partner with Apple for its payment system?
The 9to5Mac report provided some crucial hint...
Ed McLaughlin, who heads emerging payments at MasterCard, was quoted as saying to Fast Company: The timeline is always as rapid as it makes sense for consumers.
That's a combination of having a critical mass of the merchants, which is what you're seeing right now, and getting devices into the hands of consumers. I don't know of a handset manufacturer that isn't in process of making sure their stuff is PayPass ready.
Excerpt from McLaughlin's Interaction with Fast Company:
So that would include Apple then?
'Um, there are...like I say, [I don't know of] any handset maker out there,' McLaughlin says. 'Now, when we have discussions with our partners, and they ask us not to disclose them, we don't.'
Apple, of course, has the magical ability to transform whole industries. No one paid for music digitally before Apple unveiled iTunes; virtually no one listened to MP3 players, or carried smartphones, or played with tablets before Apple entered the markets. (And we have good reason to believe they are angling into wireless payment territory.) I asked whether the contactless payments industry needs Apple to hit critical mass.
Well, anytime someone with a major base moves forward, it advances what you're doing. So of course, McLaughlin says.
From his remarks, it seems that McLaughlin was desperate to reveal that Apple is partnering, but he didn't... He couldn't.
Is there anything that can block the expected Apple/MasterCard entry? According to 9to5Mac, it's carriers who can actually prevent device companies from putting apps on phones.
The Verizon blockage of Google Wallet on the Galaxy Nexus in support of Verizon's own ISIS NFC standard can also affect an Apple/MasterCard entry.
MUST READ: iPad 3 Imminent: GenNext Tablet Could be Fastest iOS Device Ever; Top Features it Must Bring Along
© Copyright IBTimes 2023. All rights reserved.