IPhone 6S Goes On Sale: Apple Proves It Can Still Draw A Crowd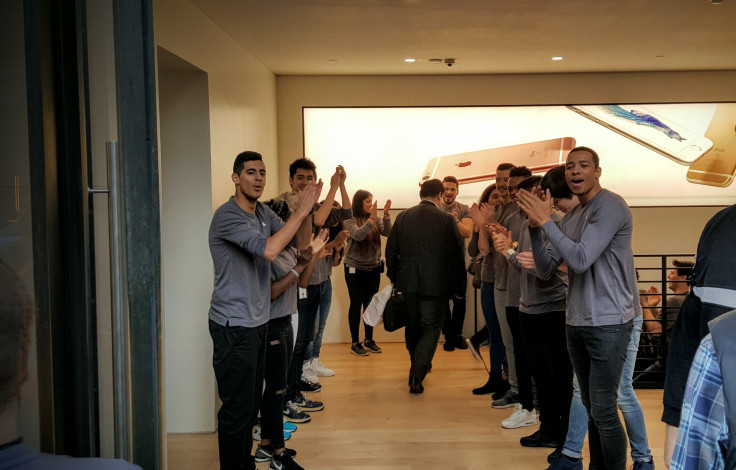 LONDON -- Eight years and 12 phones later, Apple's iconic iPhone is still able to draw a crowd as thousands of people from Sydney to New York, London and Hong Kong line up in the rain and cold just to be among the first to own an iPhone 6S.
With an hour to go before the doors opened at the Regent Street store in central London, the queue of hundreds of people snaked down Hanover Street and into Hanover Square -- a public park that Apple has hired out for the day to hold customers queuing up. And yet, the line was nowhere near as long as it has been in recent years, and the days of people queuing up for days ahead of time seems to be over -- in London at least, but maybe not in Sydney.
A mixture of young and old had queued up since 6 p.m. the previous evening, but the man at the head of the line, Moey Shawash who had travelled all the way from South Africa, had only been queuing since 5 a.m. The reason being Apple's new reservation system, which meant that those who had booked online were able to jump ahead of the cold and weary on Friday morning.
Apple likes to make those who buy its new smartphone feel like superstars and so as the doors opened, the Apple staff in the Regent Street store clapped, whooped and hollered as the customers entered the store and again as they left clutching their coveted purchase. Adding to the feeling of celebrity were the banks of photographers looking to get a picture of a person who bought a smartphone.
The new smartphone, along with its bigger brother the iPhone 6S Plus went on sale first in New Zealand at 8 a.m. local time before stores opened in Australia, Hong Kong, Japan, Singapore, China, Germany, France and the U.K. The smartphones will go on sale later today in Canada, Puerto Rico and the U.S.
Apple will have you believe that people queue just because they love the iPhone, but the truth is somewhat different. Of those who spoke to International Business Times, many did profess a fondness for Apple and the iPhone in particular, but were there for financial reasons.
"I love the iPhone, but I'm buying a second one to sell," one queuer who preferred not to give his name told IBT. This was a trend reflected throughout the queue. Either someone had paid them to hold their position in line, or people were queuing up overnight to buy the phones and quickly flip them on eBay or send them to countries where the iPhone 6S is not yet on sale to sell them for a premium.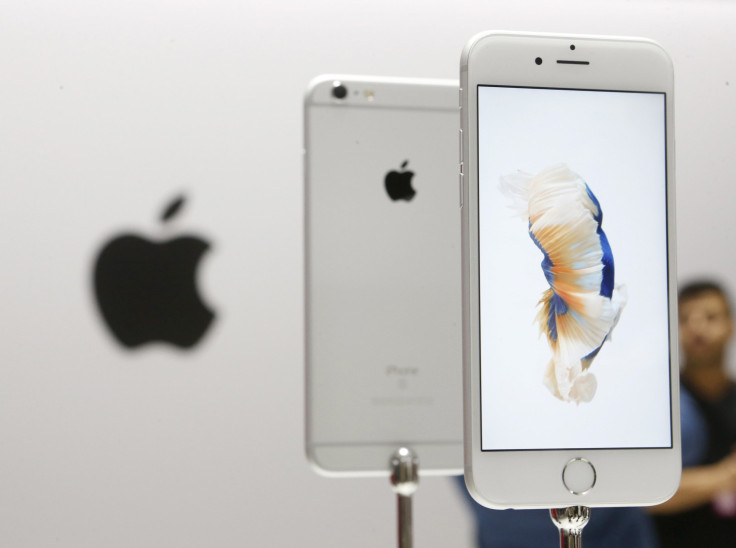 Record Breaker
Apple unveiled its iPhone 6S and iPhone 6S Plus at an event on Sept. 9, with the two smartphones available for preorder since Sept. 12. and while Apple has not revealed the exact number of orders, the company did say it was on track to break last year's 10 million pre-order record.
On Wednesday, Apple halted preorders for both phones, indicating that while it wasn't technically sold out, it had allotted all of its reservation slots, telling those visiting the website to try again Saturday, Sept. 26. T-Mobile has said preorders of the iPhone 6S is up 30 percent compared to the iPhone 6 and the huge interest has sparked a mini price war with rival mobile network Sprint, with customers now able to get the new smartphone on deals as low as a dollar a month.
While all others around it struggle to keep their head above water in the smartphone market, balancing tight margins with efforts to stand out from the crowd, Apple is continuing to make a lot of money and grow its market share. According to data from eMarketer, the iPhone 6S will help Apple grow its U.K. market share to 32.2 percent in 2015, compared to 30.8 percent last year. Android may account for 56 percent of the U.K. smartphone market this year, but companies like Samsung, LG, HTC and Sony are all struggling to make any money from their mobile divisions.
In the U.S., the situation is even healthier for Apple, with eMarketer expecting Apple to command 43.3 percent of the market in 2015, up from 42.3 percent last year and 40 percent in 2013. Android, by comparison, will see its share of U.S. smartphone users rise to 51.7 percent in 2015, up from 51.3 percent last year and 50.5 percent in 2013.
Apple is making a concerted effort to push into new markets with China proving to be a massive success over the last 12 months. Despite a slowdown in the smartphone market there for the first time ever in the second quarter of 2015, Apple has said that demand remains high.
Apple will already be looking beyond China to India as the next great land of untapped potential. India will soon become the world's second biggest smartphone market and with a population of nearly 1.3 billion people and a smartphone penetration of just 15 percent, there is huge potential there for Apple. At the moment the vast majority of phones Apple sells in this market are older models like the iPhone 4 and iPhone 4S due to the prohibitively high cost of newer models in the market, but as India's economy booms and its middle classes grow, it could prove to be Apple's next big market -- though proposed encryption laws by the Indian government could scupper this.
FOR FREE to continue reading
✔️ Unlock the full content of International Business Times UK for free
offer available for a limited time only
✔️ Easily manage your Newsletters subscriptions and save your favourite articles
✔️ No payment method required
Already have an account?
Log in
© Copyright IBTimes 2023. All rights reserved.