Apple iPhone 6S May Come With 2GB RAM, Force Touch, Apple SIM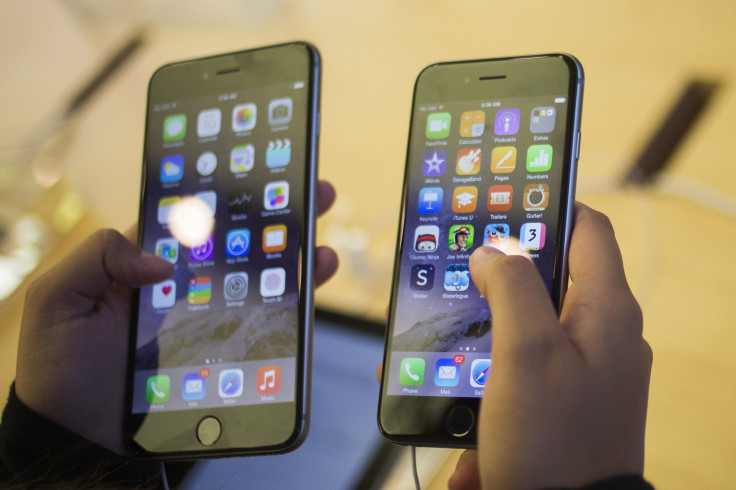 Apple's next iPhones aren't due out till sometime near year's end. But new information reveals that the so-called iPhone 6S and 6S Plus are likely to take hardware cues from the iPad Air 2.
Among the changes expected in the iPhone is an increase to 2GB, according to sources speaking to AppleInsider. The last time Apple increased the smartphone's RAM was in 2012 with the iPhone 5, which received an upgrade to 1GB.
While 1GB of memory will remain in the iPhone 6 and 6 Plus, Apple went a different course with the iPad Air 2, which launched in October with a new A8X chip -- a variant of the iPhone 6's A8 – featuring 2GB of memory built-in.
By doubling the memory, the iPhone 6 would enable more applications to run simultaneously and allow data to be more readily accessible without the need to pull information from its storage chips. The RAM upgrade was expected to be one of the features of the iPhone 6 prior to its unveiling in September, but it failed to materialize.
Another feature that could find its way into the iPhone 6S is the Apple SIM. Also introduced with the iPad Air 2, the Apple SIM allows customers to choose their own carrier and switch between data plans of participating carriers at any time. At least that's how it was supposed to work.
Though most participating carriers allowed users to jump around at will, when users chose AT&T for their data provider, the SIM would lock to its network. Users were then forced to obtain a new Apple SIM if they wanted to switch to another network in the U.S. Currently, the SIM has only four participants: three in the U.S. (T-Mobile, AT&T and Sprint) and one in the U.K. (EE). Verizon chose not to participate.
Apple also may bring over Force Touch with the next iPhone. The feature, which was introduced with the Apple Watch, enables the device to tell the difference between a tap or a hard press, allowing new gestures to be used with the smartwatch and perhaps the next iPhone.
There's no official word yet when Apple plans to release the iPhone 6S. But if it follows the trend of previous years, it's likely that it will be announced in early September, followed by a global launch a week later. The next iPhone is also expected to have a focus on hardware improvements, while retaining the exterior design of the iPhone 6.
© Copyright IBTimes 2023. All rights reserved.