iPhone SE Is Apple Inc.'s $399 Answer To Customers Looking For Smaller, Cheaper Smartphone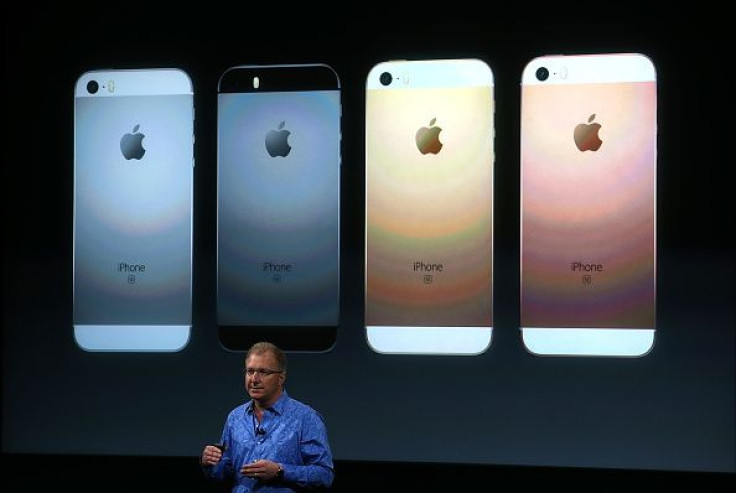 Over the past two years, it's been all about bigger and bigger smartphones. But on Monday, Apple chose to go in the opposite direction with its latest handset — the iPhone SE.
Rather than opting for a full redesign, Apple has instead taken its design cues for the handset from the iPhone 5S, first launched in 2013. The iPhone SE replaces the aging handset, which up until now was the smallest iPhone available from Apple.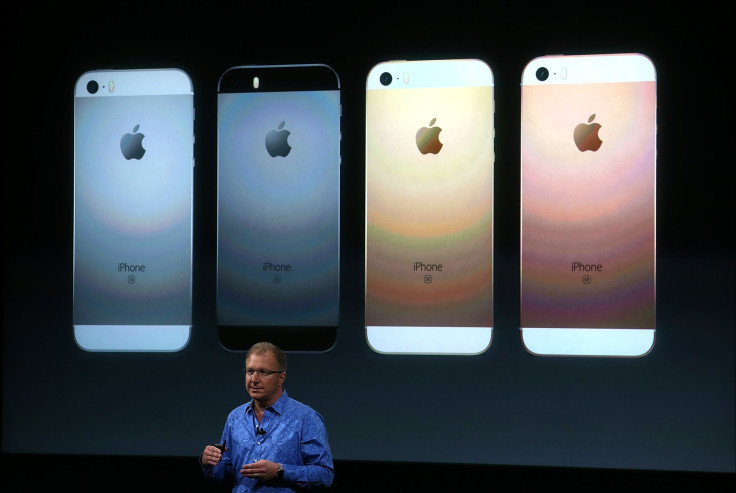 While it looks very similar to the iPhone 5S, the iPhone SE comes with a number of features that bring it up to par with its bigger siblings — the iPhone 6S and 6S Plus. At the core of the handset is the A9 processor, allowing it to keep up with all the latest apps, and a M9 coprocessor, which enables always-on support for the "Hey Siri" voice-activated assistant. Also present is the addition of the Apple Pay mobile payment system, which enables owners of the iPhone SE to make in-store purchases at merchants that support wireless payments.
Its camera has also received an upgrade from its predecessor, jumping from 8 megapixels to 12. The camera comes with 4K video recording support and Live Photos, a feature that records short clips of video before and after a shot is taken.
But one feature absent from the handset is the pressure-sensitive 3D Touch screen found in the iPhone 6S and 6S Plus.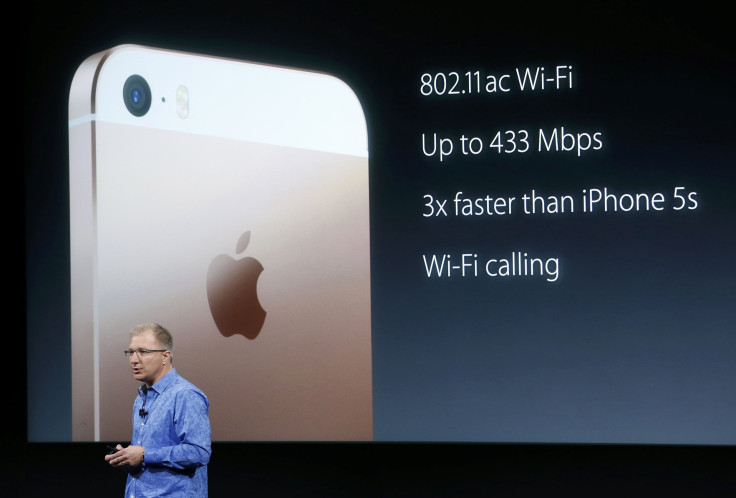 What the handset isn't expected to do is prevent Apple from seeing its first year-over-year decline in iPhone sales starting the three-month period ending March 26. But it could help blunt the anticipated shortfall.
In its first year, the iPhone SE is expected to contribute an additional 10 million to 15 million units in iPhone sales annually, according to a Thursday research note from RBC Capital Markets analyst Amit Daryanani. That said, it's a drop in the bucket compared to the hundreds of millions of iPhones Apple sells each year.
The handset is aimed particularly at getting users of Apple's older iPhones to upgrade to new models and attracting customers that don't want a larger smartphone. Over 34 percent of all iPhone owners are still using devices with 4-inch displays or smaller, according to Mixpanel.
The iPhone SE comes in gold, rose gold, silver and space gray. The base model starts at $399 for 16GB. But for $100 more, customers can get their hands on the 64GB model.
At $399, the iPhone SE isn't expected to make significant headway into more price sensitive markets, such as India, where Android handsets priced between $100 and $200 are popular.
Customers who want to be one of the first to get their hands on the iPhone SE will have a chance to preorder it starting Thursday. If you're not able to snag a preorder for launch day, the next option is lining up at an Apple Store when it goes on sale March 31.
© Copyright IBTimes 2023. All rights reserved.
FOLLOW MORE IBT NEWS ON THE BELOW CHANNELS