iPhone X Fold, iPhone SE 2 Features: New Phones Could Use 5G Qualcomm Chips?
Apple and Qualcomm seemed to have buried the hatchet in a feud that's been going on for a while due to royalty issues and it could mean something exciting for the Cupertino company: 5G phones for the year 2020.
The two tech giants have recently settled amicably via a still undisclosed agreement. Some reports, however, are saying that Apple will be paying Qualcomm an undisclosed amount related to royalties the chipmaker accused the Cupertino company of withholding. The settlement is said to have resulted in a fresh, six-year global patent licensing agreement which could be extended to two more years.
News of Apple agreeing to purchase 5G modem chips from Qualcomm immediately came out after the announced settlement. This is exciting news for analysts because Apple is quite behind its competitors in the 5G game.
However, it would take a good year before Apple could come out with their 5G line-up. According to Mac Rumors, even before news of the settlement came out, Apple has already been testing Qualcomm 5G technology in its 2020 phones.
If this comes to light, then it could mean that we might be seeing 5G versions of the iPhone Fold or the iPhone SE 2 which are slated to be released next year.
The 5G technology is likely to be incorporated in the iPhone Fold alone, however, as the SE 2 is still expected to be fairly affordable just like its predecessor. Adding a 5G service would make the device expensive.
"It is too late for Apple to use Qualcomm's chips this year, but for 2020 it will purchase modem chips, including 5G modem chips, from the chipmaker for iPhones after finalizing the deal," an anonymous source with direct knowledge of the settlement plan, told Nikkei.
If all goes to plan, both Intel and Qualcomm could be supplying Apple with 5G modem chips although some analysts are saying that Intel could bow out soon. The Verge reported that the reason Apple settled with Qualcomm is that Intel is going out of the 5G modem business in smartphones and would be focusing instead in 4G and 5G modem chips for PC and smart home gadgets.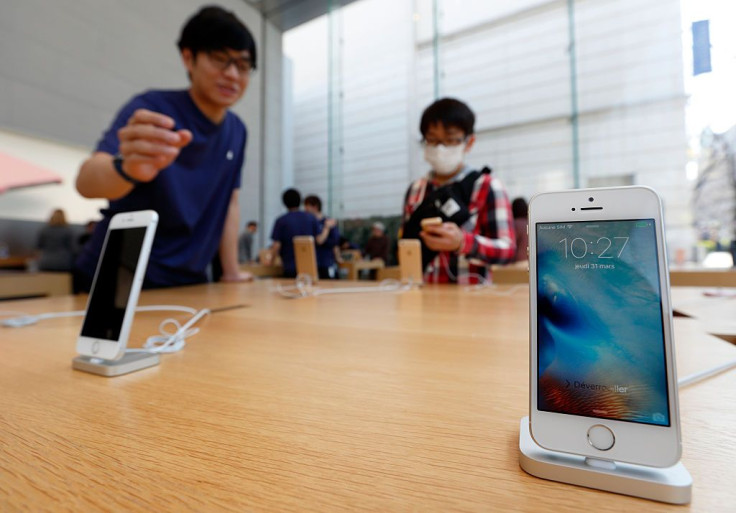 © Copyright IBTimes 2023. All rights reserved.