Iran and Saudi Arabia Heading Toward A Cyber War?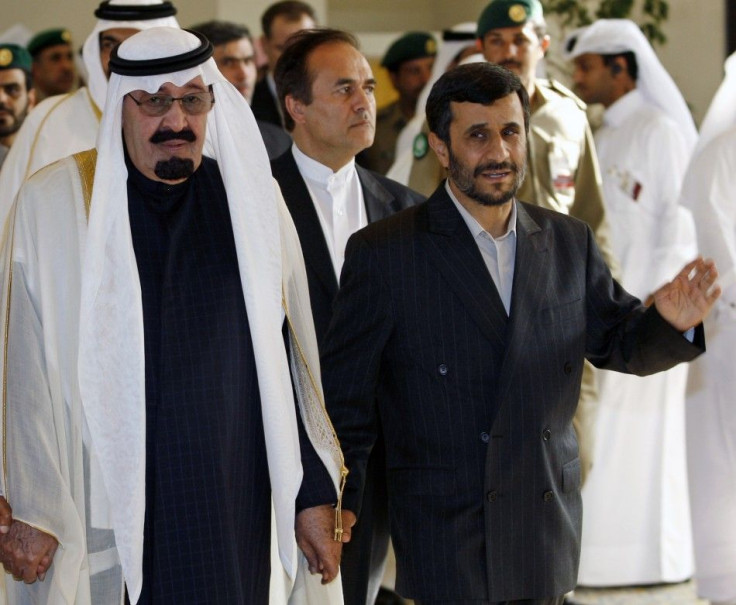 Iran and Saudi Arabia, regional rivals in the Middle East, may be engaged in cyber warfare, according to a new report by threat intelligence firm Recorded Future. As the two powers vie for influence over the civil wars in Yemen and Syria and regional dominance, Tehran and Riyadh have begun using cyber attacks to release critical intelligence.
WikiLeaks released on June 19 over half a million cables from the Saudi Foreign Ministry, including several "Top Secret" reports from the country's General Intelligence Services after a hack by a group calling itself the Yemeni Cyber Army. Last Friday, the Washington Post reported that the theft of the Saudi Cables bore indications of Iranian hackers.
"These events fit a pattern that looks and smells like Iranian-proxy actors," said Jen Weedon, manager of threat intelligence at FireEye, a firm specializing in cyber-security, to the Washington Post. The incident "definitely resembles past activity we've seen by Iranian groups."
Saudi Arabia has been fighting Yemeni Shiite rebels backed by Iran through airstrikes since late March. Some have suggested that the civil war in Yemen is effectively a proxy-war between the two regional powers, with the predominately-Shiite Iran backing the Houthi rebels while the Sunni Saudi Arabia supports the current government.
"There is this constant jostling between these two countries for a long time and now turning to Yemen as a [proxy fight]," said Christopher Ahlberg, CEO and co-founder of Recorded Future, to FoxNews.com.
In 2014, Iranian hackers began a cyber operation against 16 countries, including the United States, targeting government organizations for information, according to FoxNews.com. Iran has increased cyber-attacks since the U.S. and Israel halted the Iranian nuclear program with a computer virus in 2010, according to the Washington Post.
"There has been a long running rivalry between Iran and Saudi Arabia...the Saudis see us as an ally, the Iranians see us as an adversary--that's always placed limitations on what they could do to one another," said Christopher Griffin, executive director of the Foreign Policy Initiative.
But in recent years, increasing sectarian tension along with civil wars in the region has allowed for greater antagonism between the countries.
"It's been this low-key cyber volleying back and forth at each other -- it looks like someone got tired of this and said 'look I'm going to yank up this game' to a different level," said Ahlberg to FoxNews.com. "When we look at this and take apart this Yemen Cyber Army and really try to understand who they are...they look a lot like other Iranian actors."
© Copyright IBTimes 2022. All rights reserved.
FOLLOW MORE IBT NEWS ON THE BELOW CHANNELS