iRobot Unveils Cat-Proof Roomba 980 With Adaptive Navigation And Cloud Connectivity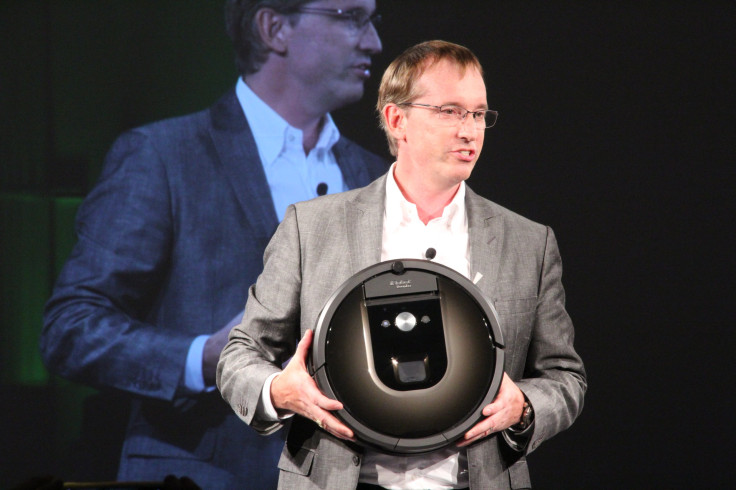 iRobot has announced a new Roomba that combines visual simultaneous localization with adaptive navigation. The Roomba 980, announced on Wednesday, can create its own maps of locations and navigate its way around objects using an array of sensors. Owners can even schedule cleanings and control the device using a smartphone app.
Roomba 980 announced #newroomba pic.twitter.com/EvUtcI8fbO

— Mike Brown (@mikearildbrown) September 16, 2015
But perhaps most importantly, the new Roomba is cat-proof. The company demonstrated this functionality by placing a toy cat on top and letting it work its way around even with sensors on top are blocked. The Roomba has sensors underneath that act like an optical mouse, allowing it to continue working.
The new Roomba is cat-proof #newroomba pic.twitter.com/iJlQUaJf8I

— Mike Brown (@mikearildbrown) September 16, 2015
"Vacuum performance, efficient navigation, adapting to ever-changing environments and cleaning under furniture where dirt is hiding are all important factors, and they must be balanced," said Christian Cerda, executive vice president and general manager of iRobot's Home Robots business unit.
The Roomba is capable of detecting the floor type the Roomba is on, doubling the performance when on difficult-to-clean carpets. The Roomba can also find its own way back to its charging dock when the cleaning cycle completes, offering up to two hours of cleaning before needing a recharge.
New Roomba will find its way back to the charging dock by itself #newroomba pic.twitter.com/GsxYWkeDyv

— Mike Brown (@mikearildbrown) September 16, 2015
"With more than 14 million robots in people's homes worldwide, iRobot is the global leader in automated home cleaning," said Colin Angle, CEO of iRobot. "Roomba 980 is the next big step as it marks iRobot's first cloud connected product with mapping capabilities for the consumer market."
The Roomba 980 goes on sale Thursday in the U.S. and Canada, costing $899. A wider launch in Japan and select European countries is coming in the fourth quarter of 2015.
© Copyright IBTimes 2023. All rights reserved.