ISIS Genocide Against Christians, Yazidis? European Parliament Recognizes Islamic State Targeting Religious Minorities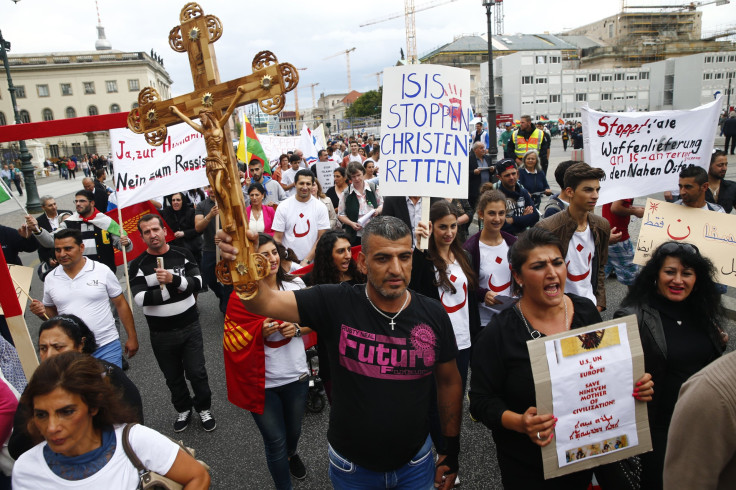 The European Parliament unanimously backed a resolution Thursday characterizing the Islamic State group's targeting of religious minorities as genocide. The resolution states those intentionally responsible for committing atrocities against ethnic or religious minorities should be brought before criminal courts for violations against international law and crimes against humanity.
"It's really important that the Parliament passed it, on a political level and a moral level. The significance is the obligations that follow by such a recognition," Lars Adaktusson, a Swedish member of the European Parliament, told Newsweek. "It gives the victims of the atrocities a chance to get their human dignity restored. It's also a historical confirmation that the European Parliament recognized what is going on and that they are suffering from the most despicable crime in the world, namely genocide."
ISIS has been accused of committing egregious human rights atrocities against its opponents, most of whom are Muslim. But the militant group has particularly targeted minorities, including Assyrian Christians and Yazidis, whom it considers heretics and disbelievers.
Sinjar, an Iraqi town, received international attention in August 2014 as tens of thousands of Yazidis were trapped on a mountain, surrounded by ISIS militants. Eventually Kurdish forces, backed by U.S. coalition-led airstrikes, were able to push back the fighters, but not before thousands were summarily executed or killed by ISIS, and thousands of women were kidnapped and sold into slavery.
Hundreds of thousands of Christians have reportedly fled Syria amid threats by ISIS.
The resolution comes as religious minorities across the Middle East have seen their numbers dwindle. A century ago, Christians accounted for nearly 15 percent of the Middle East's population. Today, they make up just about 4 percent, the Economist reported. Christian populations have fallen sharply in Egypt, Lebanon, Palestine, Israel, Iraq and Syria in recent years.
© Copyright IBTimes 2023. All rights reserved.
FOLLOW MORE IBT NEWS ON THE BELOW CHANNELS