ISIS In Libya Update: Egypt Reportedly Readying Assault On Islamic State Group Positions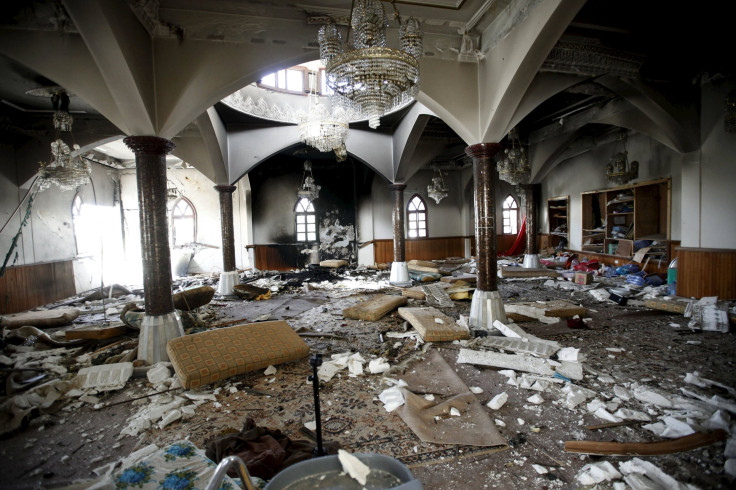 Egypt reportedly is preparing a large-scale ground and air assault along the Libyan border to oust the Islamic State group from eastern Libya. DebkaFile, quoting military and intelligence sources, said naval and marine forces are assembling at Egypt's Mediterranean ports for a possible assault on Derna, the militants' provincial capital.
DebkaFile noted the Islamic State group, also known as ISIS, represents an unacceptable threat to Egypt, and President Abdel Fattah el-Sisi has been warned extremists already have penetrated some Egyptian towns and military units. ISIS fighters are being smuggled through the Sinai Peninsula and Egypt from Syria and Iraq by drug rings, DebkaFile said.
Libya has deteriorated to near-chaos since former strongman Moammar Gadhafi was dragged from a drainage pipe and executed in 2011 following a NATO-led air campaign to oust him. The country has been divided by warring factions -- one led by the legitimate government operating out of Tobruk and the other led by militias operating out of Tripoli. The West has been reluctant to intervene further since terrorists burned the U.S. consulate in Benghazi and killed U.S. Ambassador Christopher Stevens and three others in 2012.
ISIS has seized 11 oil fields and is pumping 200,000 barrels a day to fund its operations while Tobruk is running out of money, the Week reported.
The DebkaFile report said CIA Director John Brennan discussed a possible invasion when he visited Cairo April 19 to meet with Sisi. Sisi reportedly said he had no intention of keeping his army in Libya and would pull out after handing power back to the Libyan government. The government was moved to Tobruk from Tripoli after the capital was overrun by extremist militias operating under the banner of Libyan Dawn, including members of al Qaeda in the Islamic Maghreb.
DebkaFile said Brennan told Sisi Washington would prefer if Egypt acted through Libyan militias, urging cooperation with Lt. Gen. Khalifa Haftar, a Libyan-American operating out of Benghazi. Prime Minister Abdullah al-Thinni appointed Haftar commander-in-chief of the Libyan army March 2. The report said Egypt has been supplying Haftar with weapons for the last six months.
Haftar said Friday he would not object to outside military action similar to the Saudi-led operation in Yemen, but he needs to be in charge of forces that advance on Tripoli, Sky News Arabic reported. He also criticized U.N. Security Council sanctions for cutting off weapons to the Libyan army. He said if he had such weapons he could stem the flow of refugees to Europe.
Libyan Dawn conducted airstrikes Friday against ISIS in Sirte.
© Copyright IBTimes 2023. All rights reserved.
FOLLOW MORE IBT NEWS ON THE BELOW CHANNELS