ISIS May Pose A Growing Threat To Jordan; Amman Sends Intelligence Reports To NATO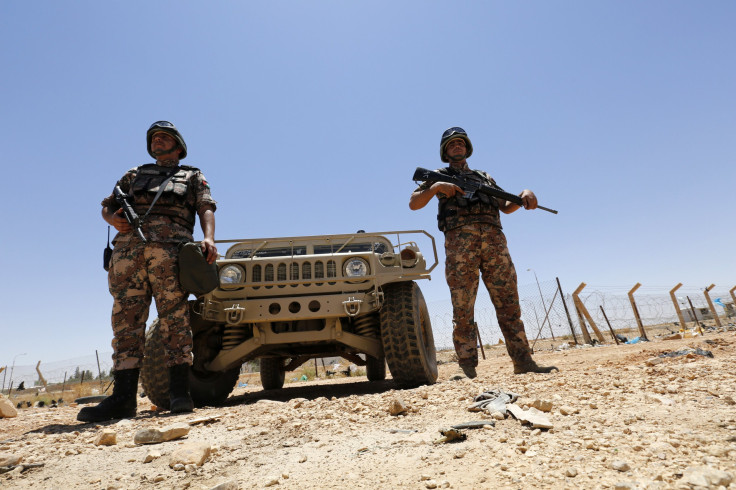 The Islamic State, formerly known as ISIS, has taken over large swaths of land in Syria and Iraq, but reports that surfaced this week indicate the Sunni militant group may also have infiltrated Jordan through its eastern border. David Schenker of the Washington Institute on Near East Policy published a report late Wednesday that said militant Islamists continue to "challenge the kingdom's stability."
According to the report, over the past several months, the Jordan Armed Forces have prevented "several" cross-border infiltration attempts by armed groups from Syria. The latest infiltration occurred on Aug. 24 when the Jordanian Armed Forces killed two militants.
"The popularity of ISIS appears to have grown as well in light of the group's gains in Syria and Iraq," the report said.
In June, Jordan passed a controversial counterterrorism law giving authorities new powers to imprison "citizens who lend ideological and recruitment support to terrorist organizations."
It is unclear if supporters of ISIS in Jordan have formed legitimate battalions with leaders, though some have speculated that the ISIS movement in Jordan was motivated by Salafists Abu Muhammad al-Maqdisi and Abu Qatada.
According to Saudi media, Jordan has given some NATO members intelligence that
describes
a growing ISIS
threat
in the country.
Jordan is not a member of NATO, but is considered a Major Non-NATO Ally, meaning that it has a strong working relationship with the U.S. For months now, the U.S. has been using Jordan as a base for training vetted moderate opposition troops. It also relies on Jordan for intelligence.
According to the U.S. State Department website, "The United States and Jordan share the mutual goals of a comprehensive, just, and lasting peace in the Middle East and an end to violent extremism that threatens the security of Jordan, the region, and the entire globe."
© Copyright IBTimes 2023. All rights reserved.