ISIS Propaganda: Researchers Track, Neutralize Terrorists' Twitter Recruitment With Defense Department Backing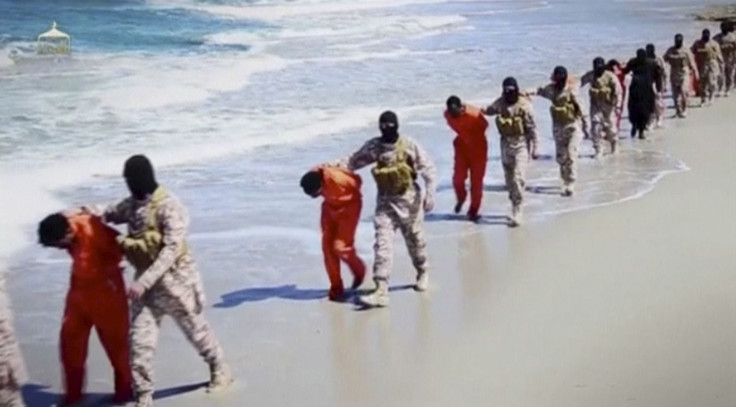 What do Bill Cosby and the Islamic State group have in common? Both have committed despicable acts, deeds the rest of the world learned about almost entirely through social media.
Computer scientists at Arizona State University are trying to find out more about how ISIS is able to recruit so many would-be terrorists by dominating social media. They're trying to figure out why ISIS targets certain demographics on Twitter, and then recommend the best ways to stop that from happening. It's all part of a three-year project funded by a Minerva grant from the U.S. Department of Defense, and Bill Cosby was an important starting point.
Allegations that Cosby, once the beloved comedian, is a serial rapist have percolated for years. The Philadelphia Daily News, Gawker and Newsweek have published accusations from the victims. But a routine by standup comic Hannibal Burress is what went viral, eviscerating Cosby's public persona. ASU is leading a team of researchers who are using computer science, artificial intelligence and social science to figure out how things like that happen.
The team is operating on the notion that topics, discussions, hashtags and propaganda strategies circulate among a small group before being picked up by a more mainstream audience. Paulo Shakarian, a director of the Cyber-Socio Intelligent Systems Lab at ASU, said that's what happened before Hannibal Buress' Cosby rant broke big on Twitter.
"Our focus now is on looking at how things spread in a network of individuals, then based on that, we can predict what goes viral," Shakarian said of the early research into ISIS. "We can look at things like what kind of persuasive techniques are being used and how effective they are. … What we hope to do is provide recommendations for how to counter these messages."
They're using artificial intelligence technology to key in on specific populations, and examine whether ISIS recruitment efforts are effective and why. Young males who recently converted to Islam and live in certain regions of Libya or Egypt and post frequently about feeling disfranchised by the West, for example, might be especially susceptible to the ISIS messaging strategy.
"Online recruitment tends to be based on appeals to alienated individuals," Hasan Davulcu, ASU's principal investigator, said in an email. "Our area experts in Southeast Asia observed that the targets for offline recruitment most frequently include new university students who are lonely, marginal street kids, many who have been involved in petty crime or drug use, as well as young people from families linked to radicalism. Joining a radical group, initially, gives these recruits a sense of belonging."
Whatever the case, ISIS has been incredibly effective at promoting violent extremism online. Various CIA assessments have estimated the number of ISIS fighters at 20,000 to 35,000. The digital onslaught has led to a wave of accounts that attempt to identify known ISIS operatives on Twitter:
The most notable response from the United States was the widely criticized plan to launch a Twitter account meant only to disrupt and interact with ISIS accounts. The "Think Again Turn Away" strategy only benefitted ISIS "by providing jihadists legitimacy and a stage on which to project their messages," in the words of Rita Katz, director of the SITE Intelligence Group, which tracks extremists groups online.
The ASU researchers have yet to formulate a final plan to silence the ISIS message, but Davulcu hinted the plan could ultimately hinge on diluting propaganda messages.
"We can find allies in unexpected places, such as the Anonymous network of activists and hacktivists who are known to target ISIS outlets," he said. "Once we identify the core pull factors of extremist groups like ISIS, we can amplify voices that point to inconsistencies between their promoted ideology and behaviors, and the alternate voices of others who present a vision of a more peaceful, tolerant and progressive Muslim world."
Harleen Gambhir, a counterterrorism analyst at the Institute for the Study of War, said the Defense Department's decision to give ASU the Minerva grant is an indication this research could be scalable and sustainable.
It might be especially helpful against ISIS efforts to recruit Uighur Muslims, a Chinese ethnic group that has expressed frustration with Beijing. ISIS, which is known to covet Uighur Muslims, recently aimed a propaganda video at them. It included aspects of Chinese culture and Chinese music meant to make ISIS seem more sympathetic. Effectively tracking, and then preventing, that message from spreading could have tremendous benefits, Gambhir suggested.
"I think it's a great thing. I think that could be a powerful tool in this particular fight," Gambhir said of the ASU research. "I would like to see more efforts like this.
© Copyright IBTimes 2023. All rights reserved.