ISIS Recruitment: Syrian Spy Helped British Girls Join Islamic State In Syria, Worked For Country In US-Led Coalition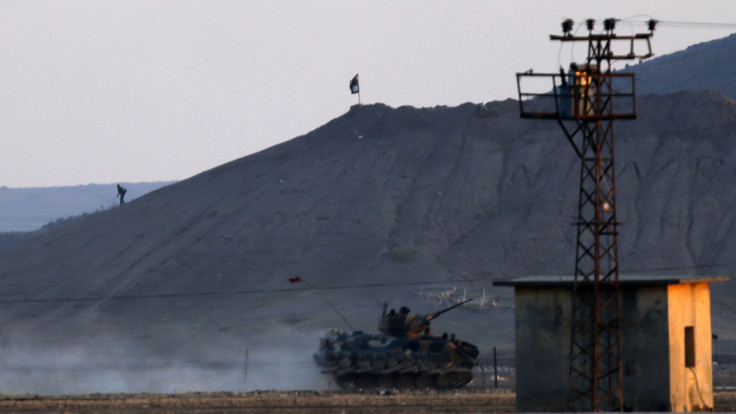 The intelligence officer arrested Thursday on charges of helping three British teenage girls enter Syria and join the Islamic State group there was a Syrian working for a country that is part of the U.S.-led coalition fighting the militant group, Turkey announced Friday.
Turkish Foreign Minister Mevlüt Çavuşoğlu said the agent was "a Syrian citizen" but did not specify which country he had been working for, except that it was not the European Union or the U.S. Canada has denied media reports that the agent was working for its intelligence services.
"The situation is so complicated," Çavuşoğlu told reporters Friday. His words hinted at the irony of the situation: a spy, supposedly working for a country fighting ISIS, helping to sneak three teenage girls from another member of the coalition, recruited by the militant group, into Syria.
The U.S.-led coalition against ISIS includes some 60 countries, according to a list on the State Department's website, including countries in the European Union, Asia, the Middle East and the Americas. Countries carrying out airstrikes against the group in Iraq include the U.S., Australia, Belgium, Canada, Denmark, France, the Netherlands and the United Kingdom, and in Syria, the U.S., Bahrain, Jordan, Saudi Arabia and the United Arab Emirates, according to the Department of Defense.
On Feb. 17, Kadiza Sultana, 16, Shamima Begum and Amira Abase, both 15, flew from London to Istanbul. They then traveled by bus to Sanliurfa, in southeastern Turkey near Syria, and are said to have entered Syria from there. They were reportedly recruited by the Islamic State group through social media before stealing jewelry to pay for their flights to Turkey. Their families have issued appeals for them to come home.
Online recruitment by the Islamic State group that often targets youth in countries outside of the Arab world is alarming governments as teens from the United States, Britain, Austria and beyond have attempted to or have successfully traveled to Syria and joined the militant group.
© Copyright IBTimes 2023. All rights reserved.