'Islam Hates Us': Muslim Leaders Demand Donald Trump Apologize For Remarks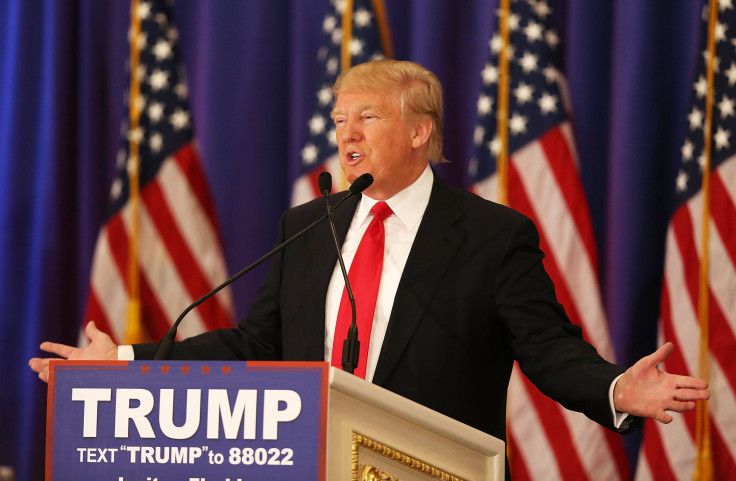 A national Muslim advocacy group is asking Donald Trump to apologize for telling CNN's Anderson Cooper Wednesday night that he "thinks Islam hates [America]." The remarks from Trump, the current front-runner for the Republican nomination for president, did not sit well with many of the nearly 3.3 million Muslims living in America, the Council on American-Islamic Relations said Thursday.
"I think Islam hates us. There is a tremendous hatred there," Trump told Cooper, defending his proposed ban on Muslims entering the U.S. "We have to get to the bottom of it. There is an unbelievable hatred of us."
Trump's latest incendiary comments came during a one-on-one interview with Cooper that aired Wednesday on CNN just before the Democratic debate between Vermont Sen. Bernie Sanders and Hillary Clinton. The remarks set off a firestorm of outrage in the Muslim community and the general public, inspiring the #NextLevelTrump hashtag as a means of protest. But Trump has yet to walk back or apologize for the comments.
"Donald Trump's anti-Muslim rhetoric does not reflect leadership, but instead reflects a bigoted mindset that only serves to divide our nation and the world," said CAIR National Executive Director Nihad Awad in a statement to the press. "He should apologize to the Muslims serving in our nation's armed forces, to the Muslim doctors who provide health care to millions of Americans, to the Muslim law enforcement officers who keep communities safe, to the Muslim women targeted by hate because of their attire, and to the Muslim students who face bullying because of their faith."
Awad, along with other representatives of CAIR, as well as other Muslim leaders, plan to publicly call on Trump to apologize during a press conference to be held at 4 p.m. EST at CAIR's headquarters in Washington. The group is concerned that Trump's rhetoric is contributing to, if not causing, animosity resulting in multiple instances of violence against Muslims across the country.
Trump has yet to publicly respond to the controversy. The businessman will debate the other remaining candidates in the GOP field Thursday night on CNN.
© Copyright IBTimes 2023. All rights reserved.