Israel Medical Marijuana: Joint Panel Approves Government-Run Export Plan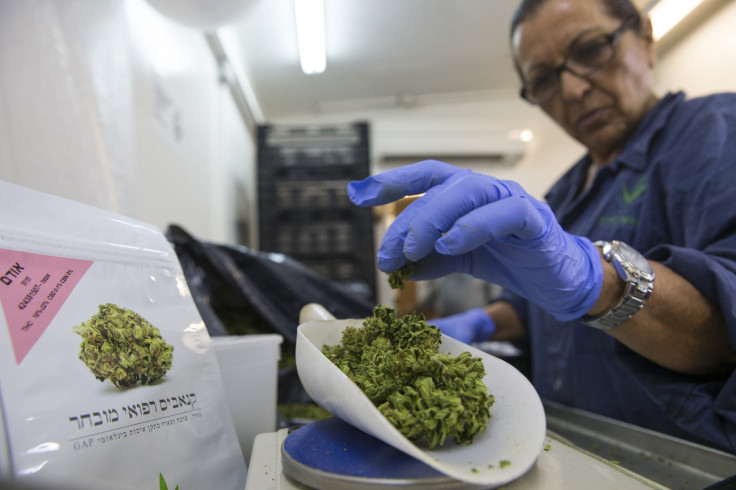 Israel's Finance and Health ministries approved a medical marijuana export plan that looks to increase annual revenue from $1 billion to $4 billion as the government-supervised program seeks to brand and market its pot products internationally.
A joint committee led by Israel Finance Ministry Director-General Shai Babad, Finance Minister Moshe Kahlon, Health Minister Ya-acov Litzman and Health Ministry Director-General Moshe Bar Siman Tov approved the plan Sunday that will also increase requirements for farmers to obtain a license for growing, manufacturing, storing and distributing cannabis on the international market. The move is intended to boost Israeli agriculture and rural development while also ensuring health regulations for the legal marijuana products.
The joint ministerial action comes after Litzman's initial opposition to allowing legal marijuana export under the logic that it would increase local recreational use within Israel. However, Litzman changed his attitude after the committee hashed out a plan to allocate a significant amount of the revenue to the country's health care system.
"We must remember that by law it is forbidden to sell or use it [for recreational purposes]," Litzman told Haaretz. "Nevertheless, the law permits the use of medical marijuana for serious illnesses in certain cases and under special restrictions. As such, we have led a reform that will reduce the bureaucracy for those patients who have been approved for the legal use of medical marijuana so that they should not suffer in vain, and we have also lowered prices."
In March, Israel's health ministry medical-cannabis unit (IMCA) stated its intention to provide the world with medical-grade cannabis in a market that is still deemed vastly illegal by major potential exporters such as the United States.
"In the United States, for example, they use recreational marijuana for medical use - that's like making chicken soup when you have a cold," Yuval Landschaft, head of the IMCA told Reuters. "We're the ones making the antibiotics."
Earlier this year, Israel approved a proposal crafted by the Public Security and Justice ministries to issue fines to first-time offenders rather than criminal prosecution. However, selling and using marijuana still remains illegal.
The Health Ministry reports about 500 applications on file for new marijuana growing licenses and says the country's current eight state-licensed growers for export produce about 10 tons of marijuana each year.
"The export of medical cannabis is an industry with significant economic potential for the State of Israel and will strengthen Israeli agriculture in general and agriculture in the Arava region in particular, said Finance Minister Moshe Kahlon, speaking with the Jerusalem Post on Sunday. "It will serve as an opportunity for the country to exploit its relative advantage in developing medical products from medical cannabis."
The joint committee's report on Sunday recommends the following increased restrictions for marijuana exports under the new government-supervised plan:
Exporting would be conducted by the Health Ministry itself, or by growers directly under the government's supervision. Exports would be approved only to countries that permit the use of medical marijuana and that approve imports specifically from Israel. Exporting will only be by farmers who have a Health Ministry license to grow and export the plant. In addition, all forms of medical marijuana would be open for export including tablets, oils and products for smoking.
"[W]e are leading experts in a field that is innovative in the world, and therefore it must be done with caution and great responsibility, while meeting the highest professional and medical standards," said Health Ministry Director-General Siman Tov.
According to the Finance Ministry, the overall global price for cannabis is $10 per gram, but the value of medical cannabis has grown dramatically in recent years. Global production rose from 1.3 tons in 2000 to 57.3 tons in 2014.
According to Israel's current policy on local marijuana use, first-time offenders that are caught using marijuana in a public place will incur a fine of 1,000 shekels ($271) but the offender will not face criminal charges, Haaretz reports. Such a fine is doubled on the second offense and only on the fourth offense will criminal charges be pressed.
FOR FREE to continue reading
✔️ Unlock the full content of International Business Times UK for free
offer available for a limited time only
✔️ Easily manage your Newsletters subscriptions and save your favourite articles
✔️ No payment method required
Already have an account? Log in
© Copyright IBTimes 2023. All rights reserved.