Israeli Civilians To Take Up Arms? Jerusalem Mayor Tells Citizens To Carry Weapons As Violence In City Continues To Soar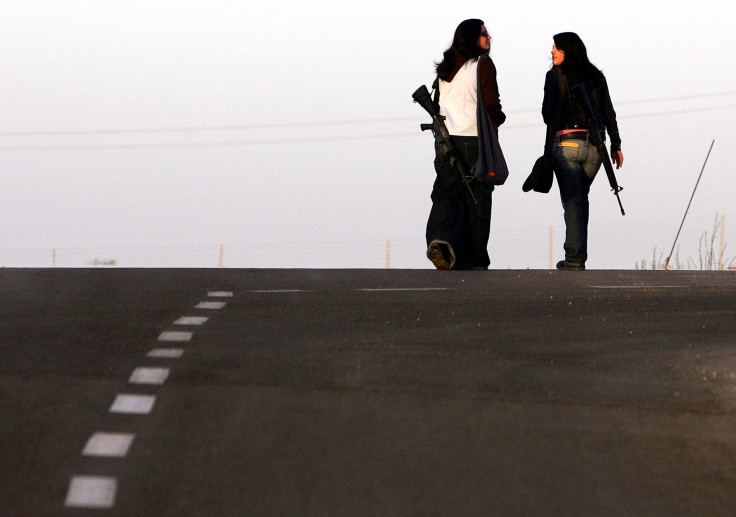 UPDATE: 10:25 p.m. EDT -- Deputy Defense Minister Eli Ben-Dahan has joined the call for all Israeli citizens licensed to carry weapons to do so, following a stabbing in the coastal Israeli city of Tel-Aviv. He reportedly said any terrorist who chooses to stab someone with a knife should expect to be shot in response, according to the Jewish Press.
Original story:
Several high-ranking Israeli officials have called on civilians to start carrying weapons around the clock, following a spate of stabbings and shootings by Palestinians in Jerusalem in recent days, Ha'aretz reported Thursday. "It's like doing reserve duty," Jerusalem Mayor Nir Barakat said during an interview with Army Radio Thursday morning, according to the Israeli newspaper.
A police commander of Ashdod made a similar call during a town hall council meeting in the coastal Israeli city. But Tzipi Livni, a prominent Knesset member, said the calls are dangerous. "Transferring responsibility to the citizens of Israel and calls for carrying weapons indicate a loss of control by the government and will lead to total anarchy," she warned.
Israel Overview | FindTheData
Israel has compulsory military service, meaning most of its population is trained in handling weapons. As of 2013, there were a total of 157,000 legal weapons owned by civilians in Israel and an additional 43,000 in the hands of security guards. Licensing laws were loosened last year following a string of deadly terrorist attacks.
"In retrospect, we can see that statistically, the neutralization of terrorists was often done by capable people who weren't necessarily policemen," Barakat said.
Jerusalem and the Palestinian West Bank have experienced considerable upheaval in recent weeks, as protests against Israeli policies at the Al-Aqsa mosque have spread across Palestinian cities. An Israeli student was stabbed Thursday and critically wounded in Jerusalem in the fourth such incident in the past 24 hours. Four Israeli civilians have been killed in the past week. Several Palestinians have also been killed in clashes, including a 13-year-old boy in a refugee camp near Bethlehem, a city in the West Bank.
Prime Minister Benjamin Netanyahu has vowed "an all-out war against terrorism." His government has come under considerable scrutiny for its failure to prevent the spread of violence.
© Copyright IBTimes 2023. All rights reserved.