Ivanka Trump Calls For National Unity Praising Boston Counter-Protesters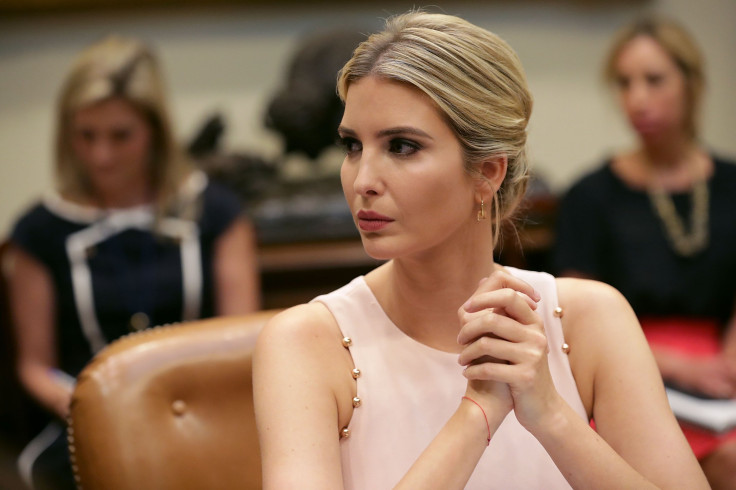 Adviser to the president and first daughter Ivanka Trump called for national unity Saturday while voicing her praise for counter-protesters in Boston.
"It was beautiful to see thousands of people across the U.S. come together today to peacefully denounce bigotry, racism & anti-Semitism.We must continue to come together, united as Americans!," she tweeted late Saturday.
The first daughter's comments came after tens of thousands of counter-protesters flooded the streets in Boston in efforts to disband a planned conservative free speech rally that several feared would be attended by white-supremacist groups.
The protests were conducted as a display of solidarity with the victims of the deadly white nationalist rally in Charlottesville, Virginia, last weekend that killed one and injured several others.
The counter-protests Saturday were largely peaceful and there was almost no sign of violence as the opposing groups confronted each other on the streets of Boston. Police said they made 27 arrests for disorderly conduct during the protests, however, no one was hurt or injured, according to the Washington Post.
Counter-protesters gathered near Boston's Malcolm X Boulevard and were heard chanting "Whose streets? Our streets!" and "No Trump, No KKK, No Fascist USA."
They were also seen holding signs that read: "Resist," "Black Lives Matter," and "Get the hell off my lawn, you bigots."
People participating in the counter-protests told NBC News they interpreted the free speech rally, taking place at the same time as theirs, as code for hate speech.
"I think as a country you have a right to free speech," said Boston resident Beth Chandler, "but there's a difference to me with hateful speech and free speech. And a lot of what the separatists are saying is hateful speech and there's not a place for that in our country."
"I think there are many groups that are marginalized in our community… and I think we need to stand together and say that is not OK," she added.
President Donald Trump on Saturday took to Twitter to voice his opinion on the counter-protests. In his tweet, he called the demonstrators "anti-police agitators" which appeared to re-instigate the still ongoing controversy over his remarks last week where he equated the far right and neo-Nazis after the violence in Charlottesville.
"Looks like many anti-police agitators in Boston," Trump tweeted.
However, the president later tweeted supporting the right to demonstrate: "Our great country has been divided for decades. Sometimes you need protest in order to heal, & we will heal, & be stronger than ever before!"
Earlier this week, the rabbi who oversaw Ivanka's religious conversion to Judaism, also criticized Trump in a letter to his congregation for the president's response to the violence, when he said there was blame on "both sides" for the events.
"We condemn the monstrous act of murder that took the life of Heather Heyer. We are appalled by this resurgence of bigotry and antisemitism and the renewed vigor of the neo-Nazis, KKK and alt-right.
"While we always avoid politics, we are deeply troubled by the moral equivalency and equivocation President Trump has offered in his response to this act of violence," Rabbi Emeritus Haskel Lookstein wrote in the letter.
© Copyright IBTimes 2023. All rights reserved.