Ivanka Trump Planning Move To 'Billionaire's Bunker' For 'Potential Political Opportunities': Report
KEY POINTS
Ivanka Trump and Jared Kushner reportedly purchased a lot on Indian Creek Island near Miami Beach, Florida
Trump may have been drawn to Florida due to its "potential political opportunities," a report says
A source who has worked with the Trump family told CNN that Ivanka has "political ambitions"
Ivanka Trump and Jared Kushner could settle down in a high-security island in Miami with their three kids in the future for reasons that may not be limited to safety, a report says.
Last week, reports surfaced that Trump and Kushner purchased a 1.84-acre, $30 million plot of land on Indian Creek Island, which is also known as "billionaire's bunker." As for why the couple, who both served as senior advisers to President Donald Trump, chose the area to build a new home, a source "who has been working with the Trump family" told CNN that Florida offers "potential political opportunities."
"Ivanka definitely has political ambitions, no question about it. She wants to run for something, but that still needs to be figured out," the unnamed source said.
The outlet noted that Trump's move to put down roots in Florida could be her first step if she does have plans to enter politics.
Adam C. Smith, former Tampa Bay Times political editor and now consultant with Mercury Public Affairs, speculated that she could consider a run for the Senate.
"Assuming she's not interested in a low-profile political office, that would leave the United States Senate as a possibility," Smith said. "Marco Rubio is up for reelection in 2022 and is expected to run again. But I wouldn't think Rubio would deter her if she wanted to run. The last time Marco Rubio ran against a Trump in Florida, in the 2016 presidential primary, Rubio was crushed by 19 percentage points."
But if Trump is eyeing the governor's mansion, she would have to wait seven years because Florida's constitution requires a resident to live that long in the state before taking office.
However, Smith believes that no matter what position Ivanka has in mind, a Trump on the ticket would heat up state politics.
"She'd also be a gift to the Democratic nominee, who would be guaranteed to receive vast financial support to beat her," he added.
Meanwhile, her father previously claimed that Ivanka has the potential to lead the country.
"If she ever wanted to run for president, I think she'd be very, very hard to beat," the president said of his daughter.
"She's got a great calmness … I've seen her under tremendous stress and pressure. She reacts very well—that's usually a genetic thing, but it's one of those things, nevertheless," he added.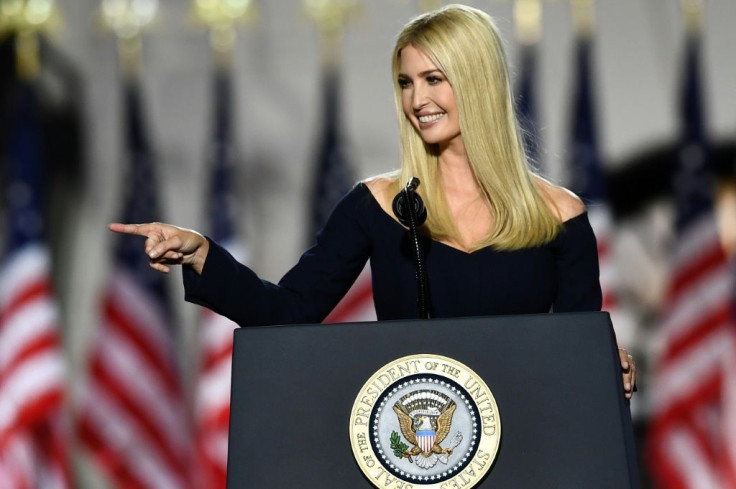 © Copyright IBTimes 2022. All rights reserved.
FOLLOW MORE IBT NEWS ON THE BELOW CHANNELS