Jada, Texas High School Student, Says Photos Of Her Rape Were Shared Online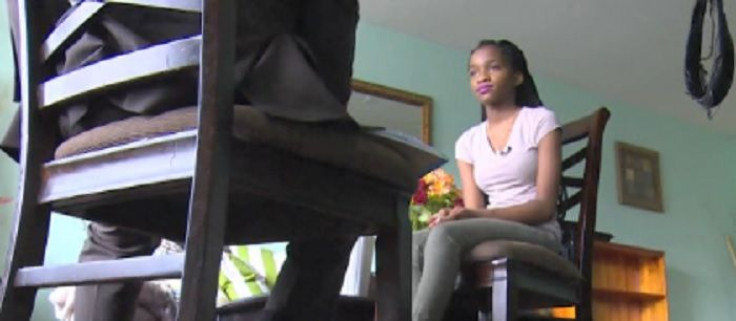 A Texas high schooler who says she was sexually assaulted has partially revealed her identity after she says images and video of the incident were shared by other students.
Speaking to Houston's KHOU, the high school junior, identified only as Jada, said she believes she was drugged during a party at a teenage boy's home. According to Jada, the boy was a friend of her friend.
Jada said she decided to attend at her friend's invitation. Once she arrived at the home, the host gave her a cup of punch. The teen says she passed out after drinking it and didn't initially know what happened to her that night. She thinks the drink was spiked.
Jada says she became alarmed in the days following the party when she came across videos, photos and tweets being shared from that night. She says she was raped at the party and the images and videos of her assault were being passed around by her classmates.
Jada's account is being investigated by the Houston police.
Her mother, who chose not to reveal her identity, says she is angry about what happened to her daughter. The teen told KHOU that she decided to come forward because she wants the people responsible to be caught.
"There's no point in hiding," she said. "Everybody has already seen my face and my body, but that's not what I am and who I am." She added that she's "just angry" and hopes police will make an arrest soon.
© Copyright IBTimes 2023. All rights reserved.