Jaguar AI-Based Self-Driving Steering Wheel: What You Need To Know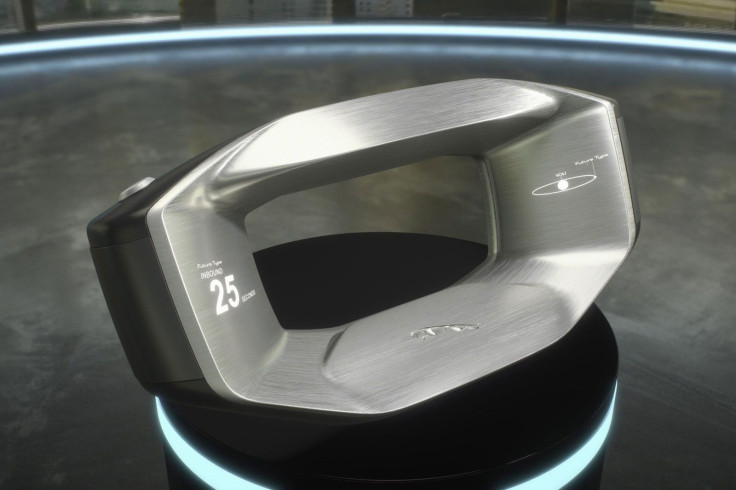 Jaguar has showcased its new artificial-intelligence based steering wheel, Sayer, which can be featured in self-driven cars.
Unlike most self driving concepts — which are doing away with the steering wheel and pedals — Jaguar's retains the steering wheel, but as a portable device, which can be carried from one self-driving car to another.
Most self-driving concepts, including the ones from competitors such as Daimler, have showcased a car with just a seat and a tablet-like dashboard display, but Jaguar seems to have a different idea.
A steering wheel, in the future wouldn't be used to steer the car, but would rather serve as an AI-based system that can be hooked up with the self-driving car one is travelling in.
"This steering wheel concept lives in your home and becomes your trusted companion. Sayer is the first voice-activated artificial intelligence (AI) steering wheel that will be able to carry out hundreds of tasks. Sayer could signal your membership of our on-demand service club. A club which offers either sole ownership or the option of sharing the car with others in your community...
... Need to be at a meeting two hours away from home by 8am tomorrow? Simply ask Sayer from the comfort of your living room and it will work out when you get up, when a car needs to autonomously arrive at your door and even advise which parts of the journey you might enjoy driving yourself," the company's press release states.
The system will serve both as a concierge and a warning system.
Since it is portable, a user will be able to keep it at home and book a self-driven car from his/her home itself. The steering will let the user know what kind of car is going to arrive and when, on the journey, the user might want to take over the control of the car.
Jaguar will feature the steering on its upcoming concept car — the Future-Type.
While self-driving as a concept is yet to reach fruition despite many tech companies and auto companies investing in it, the possibilities it throws up are expected to change the way we think about driving and other automotives related concepts.
Jaguar's concept, for example, is based on the assumption that self-driving will eventually kill car ownership.
It entails that since self-driven cars wouldn't need to depend on a human drivers, they will be driven 24/7 unlike human-driven cars which are not utilized fully and sit in parking spaces for long durations of time.
Since, such cars will be available at a person's beck and call 24 hours a day, the whole concept of car ownership will take a backseat, at least when it comes to passenger vehicles. Not just that, since most cars would be driven 24/7, it wouldn't be logical to have one under lock and key.
However, the issue with Jaguar's proposed concept is that it doesn't add any value with the proposed steering wheel.
Most current smartphones have built-in AI and apps from ride sharing services such as Uber or Lyft already provide a lot of information about the car you have booked. Then why would a a user carry along a bulky device from car to car, when the same information can be obtained on a smartphone?
Even if it is a luxury-based concierge service, it seems like a lot of extra weight to carry along from car to car.
© Copyright IBTimes 2023. All rights reserved.
FOLLOW MORE IBT NEWS ON THE BELOW CHANNELS