'James Bond' Star Pierce Brosnan Unrecognizable On Solo Outing Amid Coronavirus Quarantine
KEY POINTS
Pierce Brosnan looked unrecognizale on his latest outing
Pierce Brosnan shared a drunken meeting with Quentin Tarantino
Pierce Brosnan shared a family photo on Easter Sunday
Pierce Brosnan was unrecognizable on his solo outing amid the coronavirus outbreak.
The "James Bond" star looked nearly different than his usual self during his solo outing. Brosnan and his wife Keely Shaye Smith share a home in Hawaii. On Tuesday, he was seen hiking out to enjoy some fresh air, Us Weekly reported.
Brosnan sported a white T-shirt, gray cargo shorts and black sneakers on his outing. He completed his look with a beige backpack and stylish pair of sunglasses. He was also seen with a pair of Apple AirPods in his ears.
Days before the sighting, Brosnan collaborated with Red Nose Day USA, the United Nations Foundation, United Way and Tiltify for Hope from Home. The actor announced their collaboration on Instagram in a bid to raise "money, awareness and hope" to help those most vulnerable to COVID-19.
On Easter Sunday, Brosnan shared a family photo to celebrate the holiday on Instagram. The post features three family photos and they looked happy together in them. Brosnan posed alongside his wife Smith and their sons Paris and Dylan.
"Gra mor...Irish for big love #EasterSunday #rebirth," he wrote in the caption.
Meanwhile, during a watchalong of "GoldenEye" for Esquire UK, Pierce recalled a boozy meeting with "Once Upon A Time in Hollywood" director Quentin Tarantino. According to Brosnan, Tarantino wanted to do "James Bond" with him. He also shared interesting details about his debut as agent 007.
"The stakes were so high on this movie, because as I said, they'd been dormant for six years. And, you know, [people were asking] 'Is this Brosnan fellow going to acquit himself? What's going to happen here?' … And there was a lot at stake. A beloved character, a franchise, a family business, a homegrown British product, and we needed to get it right," Brosnan recalled.
He also praised Martin Campbell for directing the movie. He said that the director was filled with intensity, was sharp as knife but was kind and attentive at the same time.
" One of his great directing notes was, 'Sharp as a knife! Sharp as a knife! 150%!', screaming 'Action!' at the top of his voice. You could see actors who had come in just for a day freeze in fear. But he was also very kind, also very attentive, and very supportive to everyone. He was just extremely passionate," Brosnan added.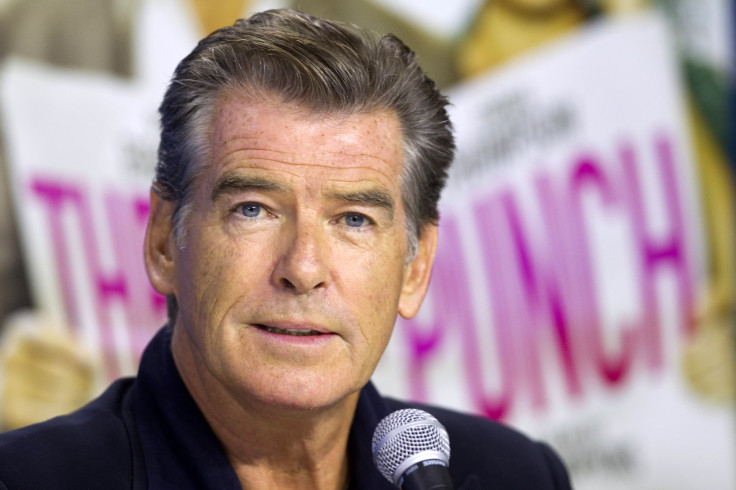 © Copyright IBTimes 2023. All rights reserved.