James Gandolfini Dies In Italy At 51 After 'Suspected Heart Attack'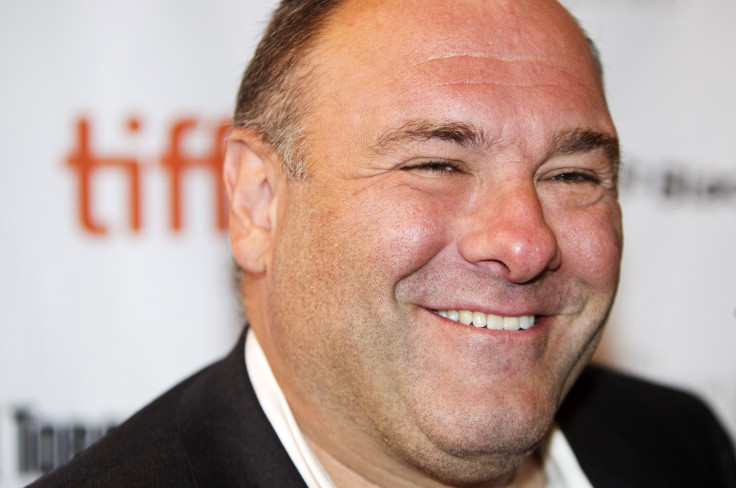 James Gandolfini died on Wednesday in Italy, after what initial reports are calling a suspected heart attack. The three-time Emmy award winning "Sopranos" actor was 51 years old.
Gandolfini's death was sudden, according to Deadline, the first media outlet to report the news. The actor, best known for his role as Tony Soprano, was vacationing in Rome at the time of his death, an HBO representative told the New York Times. He had flown to Italy to attend the 59th Taormina Film Festival in Sicily. Gandolfini was scheduled to attend a Tao Class event at the festival alongside Italian director Gabriele Muccino, where a teaser for the event said he would be "directed" by the festival's artistic director, Mario Sesti.
Gandolfini rose to fame in 1993 with his performance in the Tony Scott film "True Romance." During his career he acted in more than 50 titles, including both film and television. Gandolfini's talent wasn't only confined to the big or small screen; he also won accolades in 2009 for his role in the Tony-award winning Broadway play "God of Carnage."
Speaking of his decision to act in a comedy after years eight years on "The Sopranos," Gandolfini told the New York Times in an interview, "I love hearing people laugh. Especially in New York, and especially now. To hear somebody out there just belly-laughing… That's good stuff."
In a statement released on Wednesday, HBO said of Gandolfini, "He was special man, a great talent, but more important, a gentle and loving person who treated everyone no matter their title or position with equal respect."
"Sopranos" creator David Chase described him as "one of the greatest actors of this or any time." "A great deal of that genius resided in those sad eyes," Chase said. "I remember telling him many times: 'You don't get it. You're like Mozart.' There would be silence at the other end of the phone."
Gandolfini leaves behind his wife, former model Deborah Lin, a son, Michael, from a previous marriage, and a daughter. Gandolfini and Lin, who were married in 2008 and resided in Manhattan, welcomed a their first child together, Liliana Ruth Gandolfini in 2012.
Gandolfini's prior marriage to public relations executive Marcella Wudarski ended in divorce in 2002. During their divorce Wudarski alleged that Gandolfini had suffered from alcohol abuse and an addiction to cocaine. A rep for Gandolfini confirmed to The Telegraph that the actor had battled drug and alcohol abuse in the past, but called Wudarski's assertions the "ramblings of a disgruntled ex-wife apparently looking for a pay day".
© Copyright IBTimes 2023. All rights reserved.