James Gandolfini's Son Michael Called For Help Before Actor Died During 'Boy's Trip' In Rome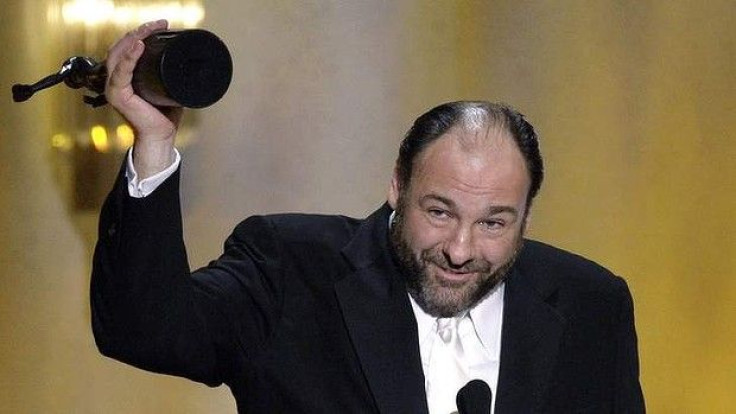 James Gandolfini was reportedly on a "boys' trip" in Rome with his 13-year-old son, Michael, when he tragically died of a heart attack on Wednesday. According to reports, his son was the first to recognize that something had gone wrong and tried to save Gandolfini's life.
The renowned 51-year-old "Sopranos" actor had been vacationing in Italy ahead of the Taormina Film Festival in Sicily, where he was scheduled to make an appearance, an HBO rep confirmed to the New York Times. Gandolfini's assistant Tom Richardson said that their entourage had just returned to the Hotel Boscolo in Rome and Gandolfini had stepped away to use the bathroom before he suffered a heart attack.
"When they got back to the hotel, Jimmy went to use the restroom. And something happened in there," Mike Sullivan, a friend of Gandolfini's, said. "His sister said he was alive when they took him out in the ambulance on the way to the hospital."
According to NBC News, Michael Gandolfini was in the hotel room with his father at approximately 10 p.m. Wednesday night, when he heard his father in distress and called for help. The hotel's director, Antonio D'amore, said that when staff arrived, Gandolfini was on the floor of his bathroom. As they waited for ambulance crews to arrive, staff unsuccessfully attempted to revive the actor. Twenty minutes later, Gandolfini was admitted to the nearby Polclinico Umberto I hospital, but doctors there were unable to save him.
Claudio Modini, the head of ER at the hospital, told the Associated Press that Gandolfini was pronounced dead at 11 p.m. Modini told CNN that it was "probably a natural cause of death, myocardial infarction," or a heart attack. "There was nothing to do," Modini said, adding that Gandolfini had likely died in the ambulance ride to the hospital.
He added that local law stipulates that the hospital must perform an autopsy, the preliminary results of which would likely come out on Friday. He said that Gandolfini's body was transferred to the hospital's morgue, where it awaits a death certificate from the U.S. Embassy.
In a Facebook post, Gilles Marini, a close friend of Gandolfini's wrote, "I am heartbroken. My bud James Gandolfini just died. Last Saturday he told me at our kids' graduation that he was so happy to go with his son to Italy. A boy trip! It was an honor to have met this man, such a great Dad! I spent so much time with James' son teaching him soccer. I feel for that kid, it must be so hard right now for little Michael. Guys say a prayer for him and his family. This is going to be very difficult time for them. I am so so sad! RIP Brother you'll be missed !"
Gandolfini's ex-wife, Marcella Wudarski, Michael's mother, reportedly flew to Italy to be by her son's side. Gandolfini also leaves behind his wife, Deborah Lin, and a young daughter. Gandolfini and Lin, who were married in 2008 and resided in Manhattan, welcomed their first child together, Liliana Ruth Gandolfini, in 2012.
The Taormina Film Festival has announced that they are arranging a tribute to the late actor.
© Copyright IBTimes 2023. All rights reserved.