Jana Kramer Shares How She Found Out She Was Pregnant With Fiancé Allan Russell's Baby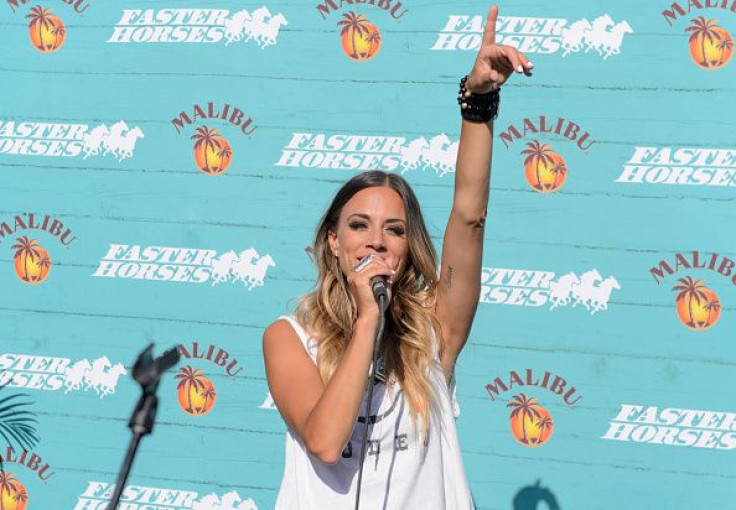 KEY POINTS
Jana Kramer said she didn't know it was still possible for her to get pregnant after her miscarriages
She said she and her fiancé Allan Russell agreed to try getting pregnant for a month
Kramer noticed a metallic taste in her mouth in March, which prompted her to do a pregnancy test
Jana Kramer revealed that she and her fiancé Allan Russell cried tears of joy after learning that the singer was pregnant with their first child together.
The "Whine Down" podcast host, 39, confirmed to People Thursday that she and the former soccer player are expecting a child together. Kramer is already a mom to daughter Jolie, 7, and son Jace, 4, with ex-husband Mike Caussin, while Russell, 42, has a 16-year-old from a previous relationship.
Kramer admitted to the outlet that though she and her fiancé had been talking about expanding their family, she did not expect to get pregnant again after suffering miscarriages.
"I've had miscarriages, so I didn't even know if it was possible. I'm like, yes, it'd be beautiful for us to create something because I love this man," she said. "It would be the silver lining with everything that happened, but I'd always get kind of down about it because I didn't know if I was capable of carrying a pregnancy again. I was like, well, I'm going to be 40 in December, so I was like, we have one month to try. Literally one month."
But when the couple traveled to Los Angeles in March to attend the iHeartRadio Music Awards, Kramer noticed a change in herself that prompted her to do a pregnancy test.
"I had this metallic taste in my mouth," Kramer shared. "That's what I felt with both my other kids' [pregnancies]. So I went to the store and got my Clearblue test. It said pregnant, and we just started crying."
The country singer shared the happy news with her daughter Jolie in early May.
"Every time Allan and I kissed, Jolie's like, 'You're getting married and having a baby! I want a baby brother, baby sister.' I told her we were pregnant and she was so happy," Kramer added.
Kramer also gave an update on her pregnancy, revealing that while she suffered some issues, it hasn't been as difficult as previous pregnancies.
"I was sick with Jolie and I had hyperemesis gravidarum with Jace. I've been sick with this one but not as sick as the last two," she shared. "In the beginning of this pregnancy, I was bleeding a lot. It was scary, and I went to the doctor like, 'I've miscarried.' I actually had a large hemorrhage, so they'd have to monitor me, which has been kind of great because I've gotten to see the baby so much. Everything's good now, thank goodness."
Kramer and Russell went Instagram official earlier this year. She shared a snap of them cuddling in January after teasing fans that she had an "international boyfriend."
In May, Kramer announced their engagement. She shared on social media some details about his "sentimental" proposal, which happened when she and her kids were sitting on the front porch steps of her new home.
"It felt very sentimental given the front porch of the new house and new beginnings. It just felt right," she said, noting that his proposal was "exactly what [she] wanted."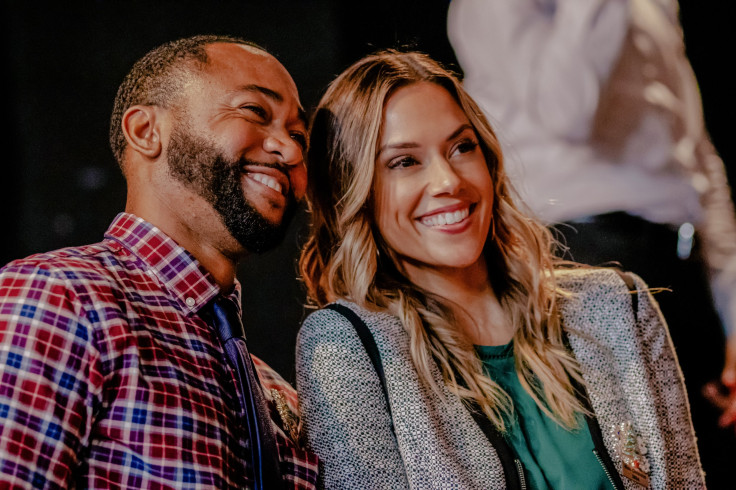 © Copyright IBTimes 2023. All rights reserved.