'Jane The Virgin' Star Gina Rodriguez Sizzles In Bikini; Check The Photo!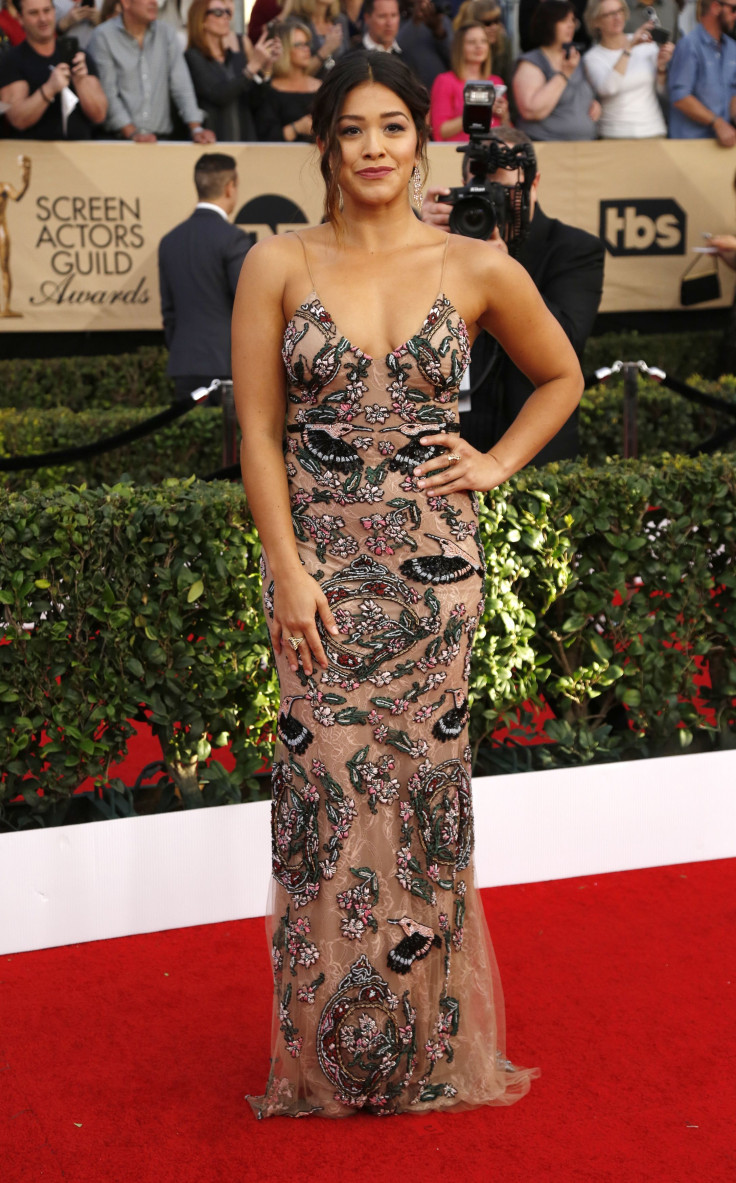 "Jane the Virgin" star Gina Rodriguez is proving that she is only getting hotter as she gets older. After celebrating her 33rd birthday a few days ago, the Latina actress showed off her beautiful curves by donning a bikini and even sharing the snap on Instagram.
The actress wowed her followers with her floral string bikini, and her fans couldn't resist showering her with praises. "33 and FABULOUS! Wow! You look amazing, keep it up! No joke here, it's very inspiring and motivating," a fan wrote.
READ: Gina Rodriguez celebrates her 33rd birthday with boyfriend Joe LoCicero
People raved about her "healthy" figure, and many others said it is inspiring to see how Rodriguez embraced her figure even though many people today only think that skinny is beautiful.
"Wow lady, looking super duper healthy!! Ive been following [you] for a while [now] and also have Hashimoto's [disease]," a netizen commented. "I understand the struggle. Thanks for shining a light and giving hope for a healthy future."
Hashimoto's disease is a condition in which the body's immune system attacks the thyroid. During an interview with Health Magazine, the actress said she helps fight the disease by keeping healthy and exercising. "If I can at least walk for 20 minutes a day, it's extremely helpful for my thyroid gland. Running, boxing, jump rope and hitting the heavy bag are my workout constants," she said.
Rodriguez added that she has always been insecure about her weight, so it's good that she is motivated to work out now. "It's always been a battle for me with weight. Keeping weight off is very difficult because my metabolism is pretty much shot, which to me felt like a curse when I was 19. As an actress, I would say, 'Seriously? In a world that's so vain, I have to deal with the disease that makes you not keep weight off?' But it actually became a blessing because then I got to represent not only women and Latinas but also women who are dealing with this disease."
Rodriguez always strives to be a positive role model to other women, especially when it comes to dealing with insecurities, female empowerment and gender equality.
To women who are struggling with personal insecurities, this is what Rodriguez has to say: "'I'm not pretty enough, smart enough,' only exists within you. If you don't feel like you're strong enough, start working on your strength. If you don't feel like you're tall enough, well, sorry, baby, that's what God gave you. It's just life."
© Copyright IBTimes 2023. All rights reserved.