Japan Population Problem: Government Adopts Paternity Leave, Nursery School Measures To Increase Birth Rate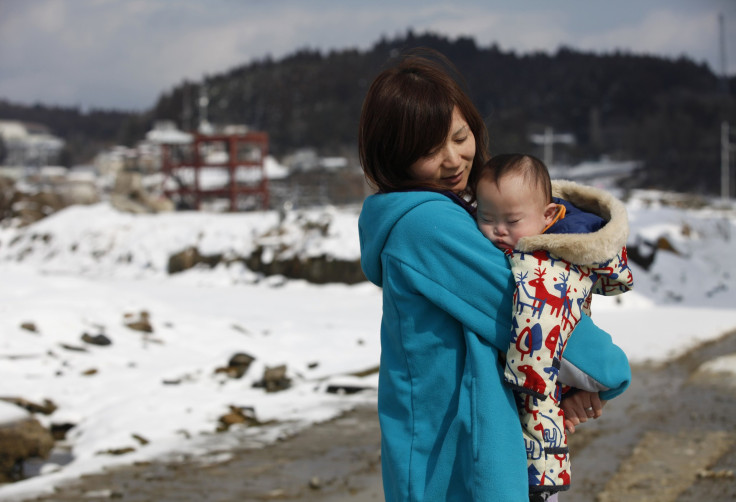 Japan's government approved Friday a set of initiatives aimed at reversing what Prime Minister Shinzo Abe's Cabinet called a "critical situation": the country's notoriously low birth rate. The measures, which will extend through 2020, include matchmaking services, giving families with several children more support and boosting the number of men who take paternity leave, according to the Japan Times.
In five years, Japan wants 80 percent of new fathers to take state-sponsored time off right after their child's birth -- the same number of mothers who take maternity leave. The government wants to increase the time men spend with their children per day to 150 minutes, compared to 67 minutes when it was last measured in 2011.
Japan also hopes to get more women back to work after having their first child by reducing their required hours. It plans to waive fees when they send their third child to nursery school and triple the number of kids accepted into child care.
The news comes about three months after it was revealed Japan's population shrank by the largest amount on record last year, according to the Washington Post. About 1.001 million babies were born and 1.269 million people died, shaking out to a loss of about 268,000.
The fertility rate has been drastically falling for decades, from 4.54 in 1947 to 1.26 in 2005. This is concerning to Japanese authorities because it means the nation will have fewer workers as the population ages. By 2060, Time magazine reported, about 40 percent of the population will be 65 or older.
"Now is the last chance to take action on this problem," Kochi Gov. Masanao Ozaki told Bloomberg. "I'm deeply concerned as to whether young workers in the future will be able to take on such a huge burden."
© Copyright IBTimes 2023. All rights reserved.
FOLLOW MORE IBT NEWS ON THE BELOW CHANNELS