Jason Alexander Apologizes To 'Seinfeld' Actress Heidi Swedberg Over Interview Suggesting She Was 'Difficult' To Work With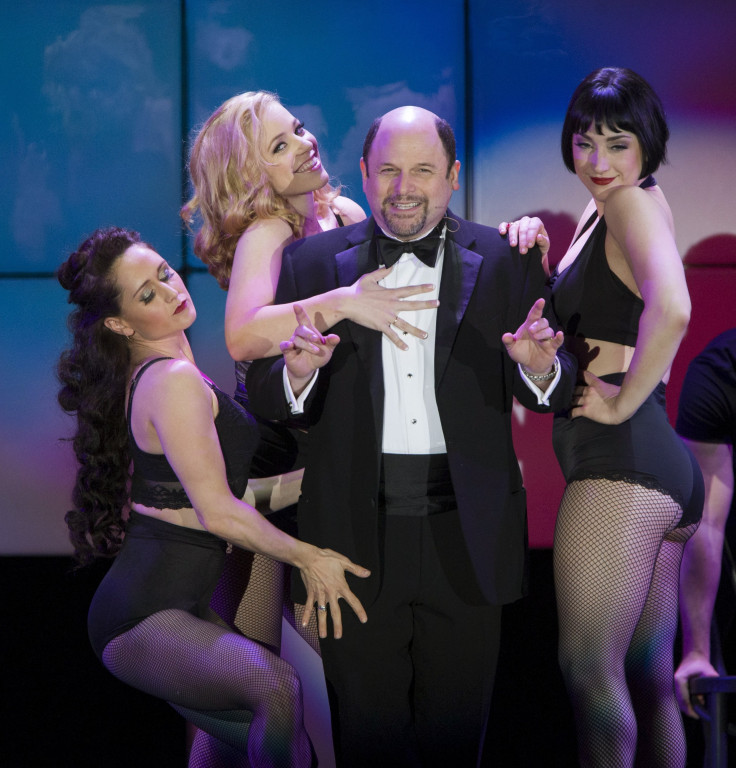 Jason Alexander finally laid the rumors to rest about the departure of his "Seinfeld" co-star and on-screen fiancée Heidi Swedberg from the hit sitcom. The actor recently said that the two couldn't work with each other as George Costanza and Susan Ross. Then, in a joking session between some members of the cast and crew, they killed Swedberg's character off.
On Wednesday's installment of "The Howard Stern Show," Alexander answered why George's fiancée met an untimely doom on the now defunct series. According to The Hollywood Reporter, the rest of the cast wasn't keen on having her in scenes, and Alexander was convinced that Swedberg was difficult to act with. "Her instincts for doing a scene, where the comedy was, and mine were always misfiring," he told Stern.
Alexander was dismayed when head writer Larry David said George and Susan were going to get married. Time reports that's when fellow co-star Julia Louis-Dreyfuss suggested they kill her off. Fans of the show may remember Susan Ross met her demise when licking poisoned wedding envelopes for her nuptials with George. After "Seinfeld," the actress went on to other television projects including "Roswell," "Gilmore Girls" and "Bones."
But then in a statement on Thursday (via Entertainment Weekly), Alexander said he wanted to clear the air of rumors of bad blood between the two actors. He apologized, reiterating many times over that the cast and crew didn't hate Swedberg. He said the conclusion to kill off Susan came about because Alexander struggled to see the chemistry between the couple.
"I can look at those episodes and see that there was a fun relationship there between George and Susan. It works perfectly. I simply couldn't see it or find it at the time," he said. Alexander then asked fans to enjoy the reruns.
© Copyright IBTimes 2023. All rights reserved.
FOLLOW MORE IBT NEWS ON THE BELOW CHANNELS