Jason Sudeikis Wants Olivia Wilde Back Amid Harry Styles Romance: Report
KEY POINTS
Jason Sudeikis is desperate to win back his ex Olivia Wilde and repair their family
The "SNL" star is hoping that Wilde's relationship with Harry Styles won't last long
Sudeikis also hopes that Styles would get bored of Wilde and move on before too long
Jason Sudeikis is not over his ex Olivia Wilde and he is hoping that they would get back together.
Wilde has moved on from her almost a decade romance with Sudeikis by being with Harry Styles. However, the "Saturday Night Live" star is upset about her new relationship and is now hoping that it won't last long.
"Jason's had no option but to step back and let Olivia do her thing, but he [has his fingers crossed] that this is just a phase and that Olivia will snap out of it or that Harry will get bored and move on before too long," a source told Us Weekly. "He's desperate to" have Wilde back and "repair their family."
Sudeikis is unhappy with Wilde and Styles' relationship, another source told Entertainment Tonight. He allegedly wants them to reconcile and get back together. The exes, who had been engaged for seven years and dated for a total of nine years, share two children together — Otis, 6, and Daisy, 4.
Sudeikis and Wilde's split made headlines in November. An insider claimed that they parted ways earlier in 2020, but other sources said they didn't split until October and that they broke up when he confronted her about Styles.
"People have tried to make out that Harry and Olivia have only been dating for the past few weeks, but that's not right," the insider said. "Jason found out about Harry and pushed the conversation. Olivia then asked for a separation and news of the split was made public."
Another source also told People a similar story. Sudeikis was allegedly not expecting to part ways with Wilde because they were still "very much together as recently as this fall."
"Jason feels that the timeline that Olivia and Harry would like people to believe—that she and Jason split ages ago, long before she became involved with Harry—is simply not accurate," the insider said. "She began filming ['Don't Worry Darling'] in September, and by October, he began to get the impression that she wanted out. By November, they'd announced their split."
While many blamed Styles for Sudeikis and Wilde's split, another source said the One Direction singer didn't break their engagement. Also, Styles and Wilde reportedly did their best to keep their romance under wraps.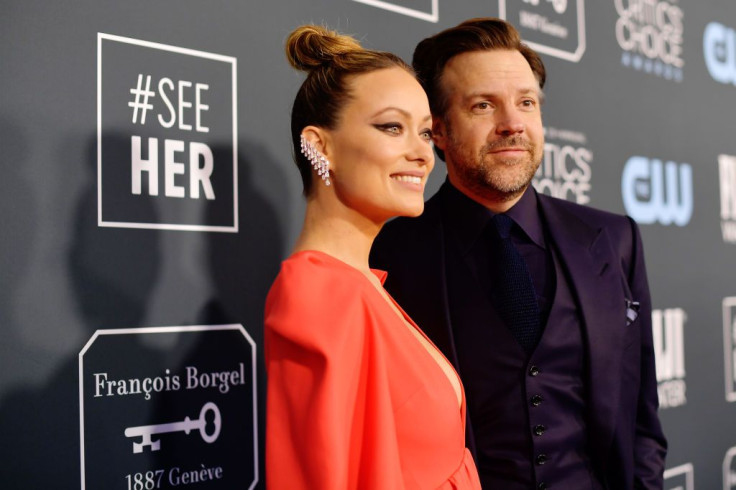 © Copyright IBTimes 2023. All rights reserved.