Jean-Claude Van Damme's Ex-Wife Surprised by Affair Admission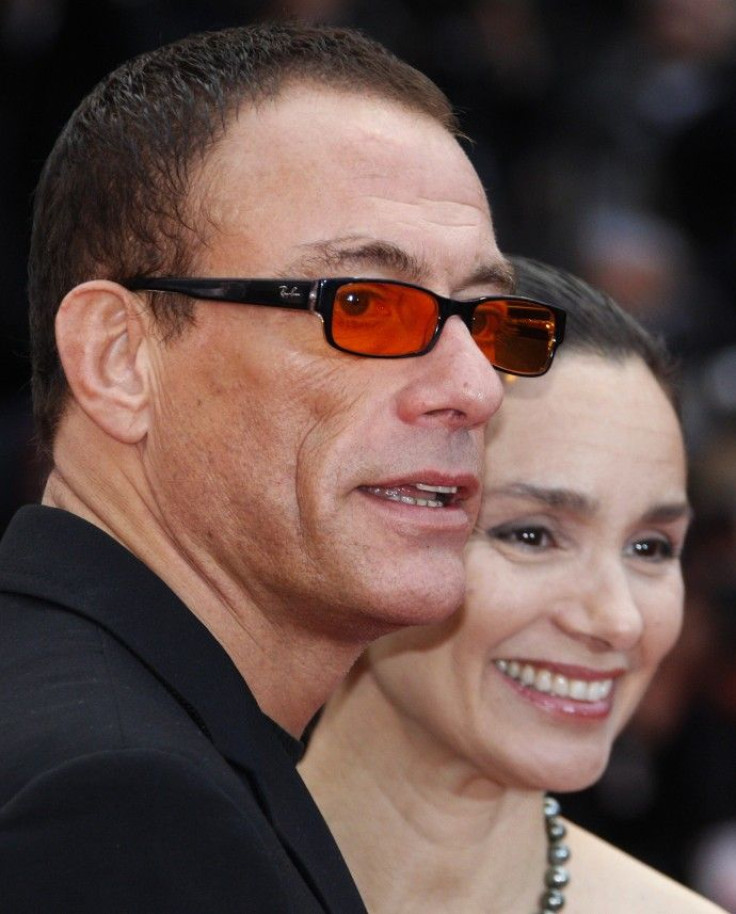 Just days after Jean-Claude Van Damme revealed in an interview with the Guardian that he had an affair with Kylie Minogue in 1994 while filming "Street Fighter," his ex-wife, Darcy LaPier, has come forward to say that she is shocked by the news.
"I was shocked he would talk to the press about this all these years later to gain some notoriety," said LaPier, who says she still speaks to Van Damme on a regular basis. "I speak to him about once a week so I will say something. This is not cool."
Van Damme's interview, which he held on Tuesday while promoting his upcoming action flick "The Expendables 2," took an unexpected turn when interviewer Alex Godfrey asked about Van Damme's rumored relationship with pop singer Kylie Minogue. Godfrey wrote that Van Damme bristled at the mention of Minogue, asking , "Oh ... who said that to you?"
After attempting to shirk the question, Van Damme eventually fessed up, admitting, "Yes. OK. Yes, yes, yes. It happened. I was in Thailand, we had an affair. Sweet kiss, beautiful lovemaking."
LaPier, who was Van Damme's fourth wife, said in an interview with Fox that Van Damme was always "a cheater," but admitted that she had never known about the affair. "I didn't know about it, I have had my feelings hurt and I feel betrayed."
LaPier also said she was pregnant with Van Damme's son at the time that he filmed "Street Fighter." "There is a lot of water under the bridge between us, but the fact is I was pregnant with our son at the time," she said. "He's almost 17 now and I wouldn't want him finding out all of this and being hurt by it too."
Van Damme went on to defend what happened between him and Minogue, saying, "It would be abnormal not to have had an affair, she's so beautiful and she was there in front of me every day with a beautiful smile, simpatico, so charming, she wasn't acting like a big star. I knew Thailand very well, so I showed her my Thailand. She's a great lady."
LaPier responded to the news, saying that she couldn't understand why he would go to the trouble of opening up about it now. "How is it even relevant?" she asked.
But although LaPier expressed best wishes for Van Damme and his upcoming movie, she said that she had another beef with the action star.
"I plan to see the 'Expendables 2.' It looks like an amazing movie. I hope it does really well because he hasn't paid child support in seven years," said LaPier. "He thinks because he is now lives out of the U.S. he doesn't have to pay what he owes."
View the video below to watch the trailer for "The Expendables 2."
A rep for Minogue did not respond to a request for comment, Fox reported.
© Copyright IBTimes 2023. All rights reserved.