Jeffrey Epstein Case: Why Prosecutors Seek To Probe Britain's Prince Andrew Through MLAT
KEY POINTS
Federal prosecutors reportedly request to speak to Prince Andrew through MLTA
Request came after the Prince had refused to cooperate with the investigation on Jeffrey Epstein's case
Prince Andrew's association with Epstein, who was allegedly involved in sex trafficking, became controversial
One of Epstein's accusers alleged she had sexual encounters with Prince Andrew
Epstein reportedly committed suicide in prison while waiting for his trial
Federal prosecutors in the United States had reportedly requested to speak to Britain's Prince Andrew through Mutual Legal Assistance Treaty or MLAT in line with their investigation on Jeffrey Epstein's case.
A person familiar with the subject claimed that the New York Federal Prosecutors made a formal request, through MLAT, to speak with Prince Andrew relative to the criminal investigation on Jeffrey Epstein's sexual abuse history, NBC News reported.
Prince Andrew previously said that he was willing to cooperate with the investigation on Epstein's co-conspirators. Federal investigators have been, reportedly, trying to speak with Britain's Prince for months.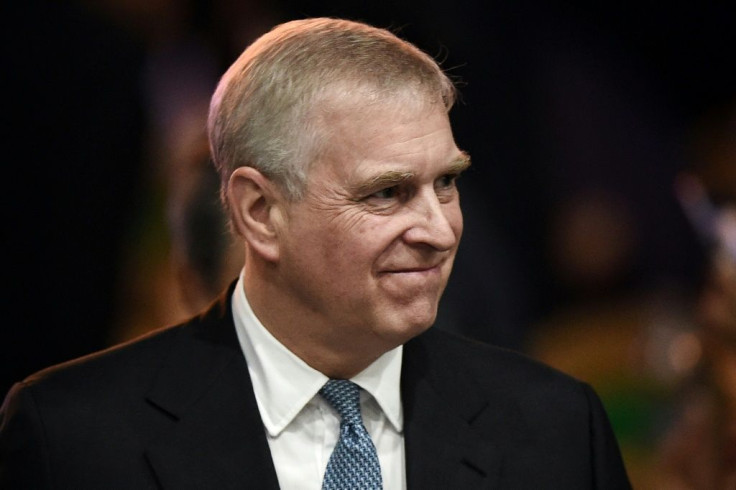 In March, U.S. Attorney Geoffrey Berman said that the Duke of York had "completely shut the door on voluntary cooperation," contrary to his previous public statement, The Independent reported.
Mutual Legal Assistance is a process in which States seek and provide assistance to other States in servicing documents and gathering evidence for use in criminal cases. Taking evidence or statements from persons can be included through MLA, per notes in UNODC,
It has been reported that the spokesperson for the U.S. Attorney's Office of the Southern District of New York, Nicholas Biase, declined to comment on the matter. The Department of Justice said they would not publicly comment on communications with foreign governments on investigative matters, under the policy, the news outlet further reported.
The existence of such communication was neither confirmed nor denied by the said government agency.
Prince Andrew clarified his association with Epstein during an interview with BBC Newsnight in November 2019. According to the Prince, Ghislaine Maxwell introduced him to Epstein in 1999. Maxwell, who was Epstein's girlfriend at that time, knew Prince Andrew since she was at the university in the U.K.
Prince Andrew said that Epstein could bring extraordinary people together. Epstein, as Prince Andrew remembered, used to meet with academics, politicians and people from the United Nations at dinner parties. Despite the allegations of the Prince's close ties with Epstein, the Duke of York claimed that he only saw him twice, a maximum of three times in a year.
Epstein was accused of sexual abuse and sex trafficking. While waiting for trial, Epstein killed himself in prison on Aug. 10.
Prince Andrew's link with the alleged sex offender was publicly criticized when one of Epstein's accusers, Virginia Giuffre, said she was ordered to give the prince whatever he required. At that time, Giuffre claimed she was only 17.
Prince Andrew denied meeting Giuffre — then Virginia Roberts. When snaps of them together went public, the Duke of York questioned its authenticity, saying he did not have any recollection of that photo being taken.
© Copyright IBTimes 2023. All rights reserved.