Jennifer Aniston Gave Heartbreaking Response When Asked Why Marriage To Justin Theroux Ended
KEY POINTS
Jennifer Aniston ended her marriage to Justin Theroux because she was no longer happy
Jennifer Aniston didn't want to stay in a marriage because of fear
Jennifer Aniston and Justin Theroux are friends
Jennifer Aniston previously gave a heartbreaking response when asked why her marriage to Justin Theroux ended. But the "Friends" star made it clear that she and her ex-husband are on good terms.
While speaking with Elle, Aniston said that at the end of the day, she chose to be happy and that happiness no longer existed within her marriage. "The Morning Show" star also said that she doesn't want to stay in a relationship out of fear.
"Sure, there were bumps, and not every moment felt fantastic, obviously, but at the end of it, this is our one life and I would not stay in a situation out of fear. Fear of being alone. Fear of not being able to survive. To stay in a marriage based on fear feels like you're doing your one life a disservice," she said.
Aniston also said that her goal isn't to have a happy ending. Rather, she's contented with just having a happy existence.
"What quantifies happiness in someone's life isn't the ideal that was created in the '50s. It's not like you hear that narrative about any men," she said.
Fast forward to two years later, Aniston and Theroux have proved that exes can be good friends. On Tuesday, the "Lady and the Tramp" voice star greeted Aniston on her 51st birthday via Instagram.
Theroux uploaded a photo of Aniston on his Instagram Story with a touching caption.
"Grabbing 2020 and another year just like – Happy Birthday, B," he wrote.
Theroux also included a red heart emoji on his caption.
Last year, Theroux and Aniston also reunited to mourn the passing of their dog, Dolly. A source told E! News that Aniston and Theroux loved Dolly like a child that's why they decided to come together for a brief ceremony.
And when Aniston joined Instagram months ago, Theroux was also one of the first people that followed her and commented on her post.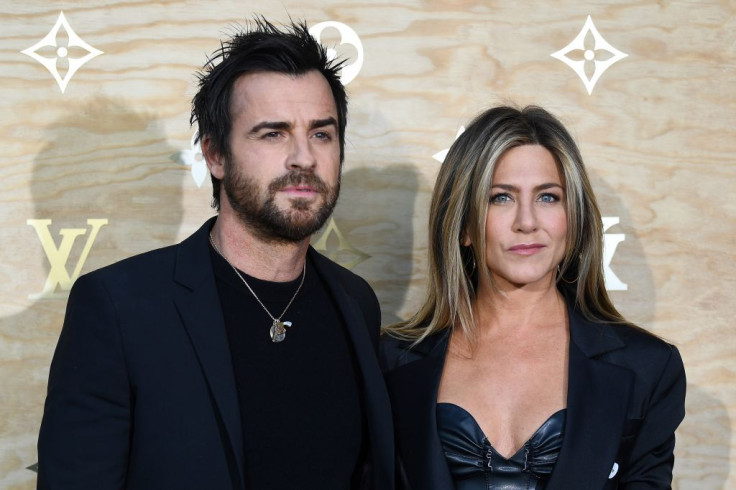 © Copyright IBTimes 2023. All rights reserved.