Jennifer Aniston, Justin Theroux Wanted To Have A Baby, Source Says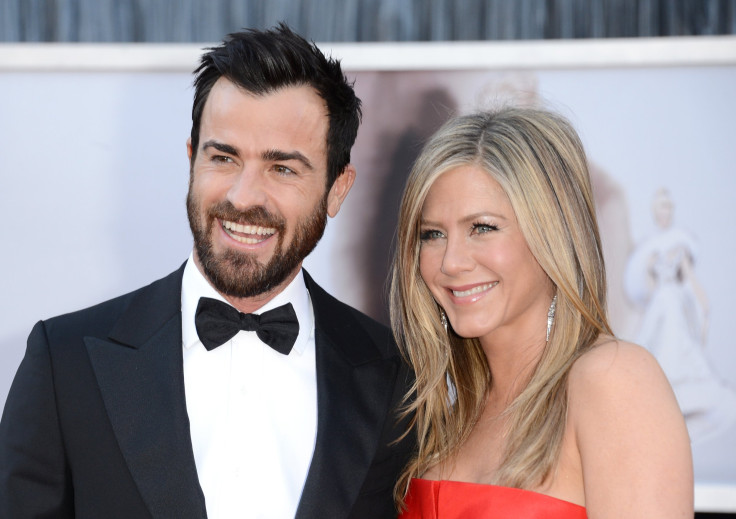 Jennifer Aniston and Justin Theroux wanted to have a family.
Aniston and Theroux's split broke the hearts of their fans. However, according to an insider, the then-couple wanted to have a baby when they were still together.
"When Jen met Justin, she had almost given up on the idea that she would have kids," an insider told People. "They wanted to have a baby, but it didn't work out."
The source added that the "Cake" star was sad that she and Theroux didn't have kids. However, Aniston did not allow it to consume her.
In 2016, Aniston wrote a piece for Huffington Post titled "For The Record." In her write up, the actress addressed the body shaming issues that plagued women as well as the never dying rumors of her being pregnant.
"For the record, I am not pregnant. What I am is fed up," Aniston wrote. "I'm fed up with the sport-like scrutiny and body shaming that occurs daily under the guise of 'journalism,' the 'First Amendment' and 'celebrity news.'"
"Here's where I come out on this topic: we are complete with or without a mate, with or without a child," Aniston continued. "We don't need to be married or mothers to be complete. We get to determine our own 'happily ever after' for ourselves."
Aniston and Theroux announced their split on Thursday. Just a few days after the "Horrible Bosses" actress celebrated her 49th birthday with her gal pals and without "The Leftovers" actor.
"In an effort to reduce any further speculation, we have decided to announce our separation," the then-couple said in a statement. "This decision was mutual and lovingly made at the end of last year. We are two best friends who have decided to part ways as a couple, but look forward to continuing our cherished friendship."
A source close to Aniston confirmed that the couple never fought, but they did things separately. In fact, they had an amazing chemistry and were loving and respectful of each other.
Aniston is reportedly "sad and disappointed" following her split from Theroux, but she "seems okay." "She isn't a fan of dating, but she is a big believer in falling in love and spending her life with a partner that loves sharing hers," the source told People.
© Copyright IBTimes 2023. All rights reserved.