Jennifer Garner, Ben Affleck Spending Christmas In Montana, Two Are 'In A Good Place:' Report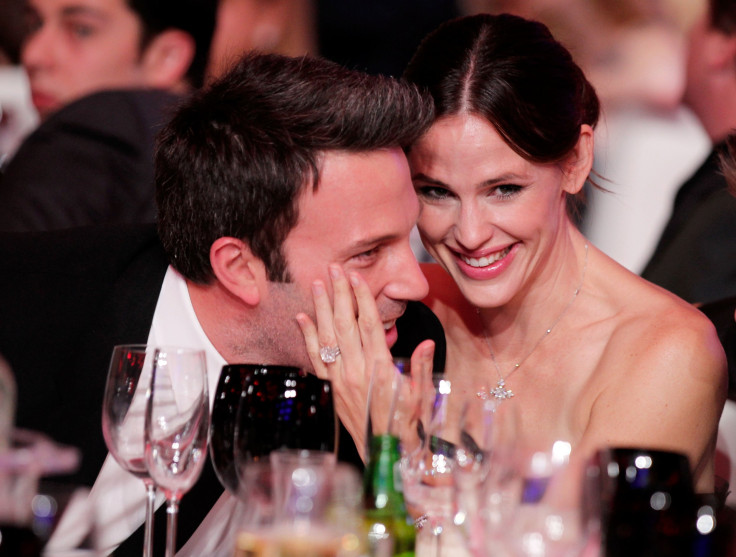 Ben Affleck and Jennifer Garner will be celebrating their first Christmas post-split, E! News reported Monday. Affleck and Garner, who announced late June that they were divorcing, have come together for Christmas only for the sake of their three children, a source told the entertainment website.
"They will be together as a family," an insider told E! News. "They continue to put the kids first and spend time with each other for the sake of their children," the source said.
While the former couple is not romantically involved anymore, the source told the website that the two were "in a good place right now." Affleck and Garner would be spending their holidays in Montana instead of their home in Los Angeles, the entertainment website quoted the source as saying.
Affleck and Garner, both 43, last came together for Thanksgiving. The two along with their children and Affleck's side of the family, "had a great time" on Thanksgiving. An insider had said at the time that Affleck was "happy all weekend" during the holiday. "He spent a lot of time at the family house," the source said.
Late November, it was reported that Affleck and Garner had put their divorce on hold and were staying together. "It seems both Ben and Jen have decided that, for the time being, it's unnecessary for them to enter what could potentially be a messy and lengthy divorce battle," a source said. "Because they're in therapy they are still living together as friends, to avoid more upheaval for the family," the insider added.
© Copyright IBTimes 2023. All rights reserved.