Jennifer Garner-Ben Affleck Update: Garner Hugs Mystery Man Amid Pregnancy, Reconciliation Rumors With Affleck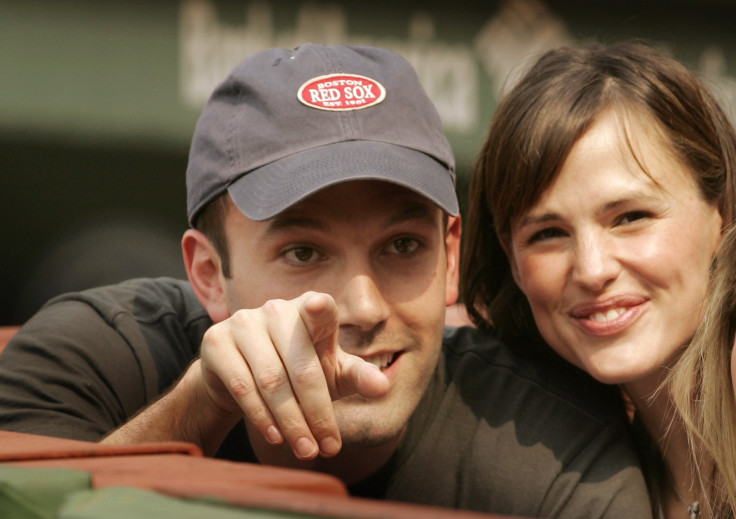 Amid rumors about Jennifer Garner and Ben Affleck's reconciliation, a new report has said that the 44-year-old actress was spotted hugging a mystery man over the weekend in Los Angeles. The news comes amid rumors that Affleck gifted his ex-wife an 11-carat diamond as a "pre-11th anniversary" gift.
According to Entertainment Tonight, Garner was pictured smiling and hugging the mystery man while seated in the passenger seat of a parked SUV near the Country Mart shops in Brentwood, the California neighborhood where Garner lives. A source told ET Online that the man is Garner's accountant and a close friend, and that the two are not romantically involved together.
Garner and Affleck announced last year that they will end their 10-year marriage but did not reveal a specific reason behind the split. Since their split, the two have been surrounded with several cheating rumors.
Most recently, rumors surfaced that Garner decided to call off her divorce with Affleck after finding that she is pregnant with their fourth child. However, Gossip Cop debunked the report.
Several media outlets have also speculated that Garner and Affleck are getting back together as the two have been spending family time together with their children.
"A lot of the damage in their relationship has been mended," a source told Us Weekly. "They're in a really good place." Garner's friend told the magazine that the former couple's time in Europe has rekindled their romance. "Jen would get back together with him," the friend said.
However, the two have not responded to any reconciliation or pregnancy rumors that have been making the rounds for several months.
© Copyright IBTimes 2023. All rights reserved.