Jennifer Garner-Ben Affleck Update: Garner Shows Off Casual Style With Children Amid Pregnancy Rumors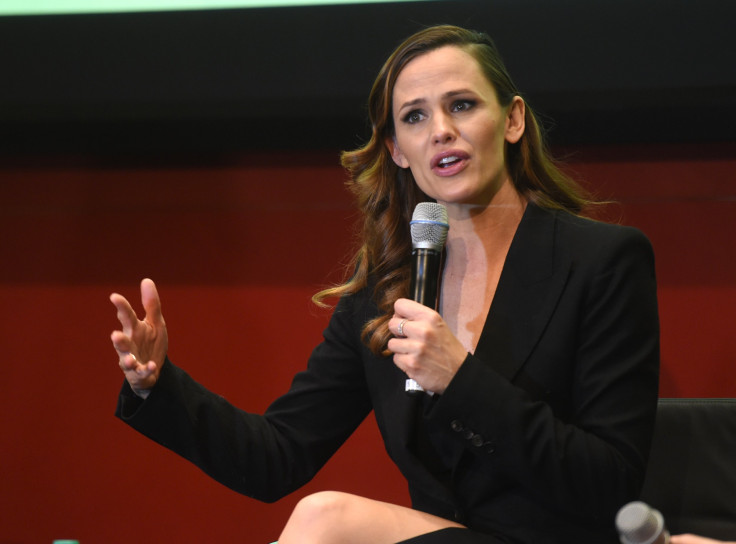 Jennifer Garner showed off some casual style during an outing with her children amid her busy work schedule Sunday. The actress has been recently surrounded by pregnancy rumors again with her estranged husband Ben Affleck.
Garner took her children Samuel, 4, Seraphina, 7, and Violet, 10, to church, and was later spotted at the farmers' market in Santa Monica, Daily Mail reported. The 44-year-old went make up free wearing a black loosely-fitted sweater and a skirt along with black flats.
Over the last few weeks, several speculations about Garner and Affleck's marriage made the rounds as the couple continued to spend time together and delayed filing their divorce papers despite officially announcing their split last July.
After Garner and Affleck's recent family trip to Europe, rumors surfaced that the "Alias" star was trying to hide a baby bump. The rumors heated up after Garner was spotted wearing loose clothes during her outings. However, Gossip Cop debunked the reports about Garner's pregnancy.
Recently, Garner opened up about her relationship with Affleck in an interview on the "Today Show."
"We are definitely a modern family," she said. "We're doing really well.
"Ben was working in London on Justice League, and I felt like, well, the kids should have that experience. And he and I are great friends and we just all went en masse," Garner said, adding: "It has to be [about being a team]. You don't have a choice."
© Copyright IBTimes 2023. All rights reserved.