Jennifer Garner, Lookalike Daughter Violet Hold Hands During Outing, Wear Matching Outfits
Jennifer Garner's eldest daughter, Violet, is taking after her mom.
Last week, Garner and her 13-year-old daughter, Violet, whom she shares with ex-husband Ben Affleck, were spotted holding hands as they ran errands in Los Angeles. In photos obtained by Daily Mail, the "Alias" alum and Violet wore color-coordinated outfits as they stepped together without Affleck and their two youngest children.
Garner looked comfortable and ready to tackle a busy day in a blue and pink checkered button-down top, blue jeans and white sneakers. Her daughter also dressed casually for their outing, wearing a blue and white striped t-shirt, skinny jeans and black flat shoes.
The mother-daughter pair both wore sunglasses, though Garner's are dark while Violet opted for a pink pair. Violet also hand on a large blue backpack, while her mom chose a black tote for their day out.
While Garner and her eldest were enjoying some mother-daughter bonding, Affleck took on daddy duties and picked up his two youngest kids from school.
The "Justice League" star looked dapper in a dark blue sweater, charcoal gray blazer and jeans, while Seraphina, 10, and Samuel, 7, were dressed in their school uniforms.
Meanwhile, Garner recently opened up about her children, particularly her eldest daughter, during an interview. She revealed to People magazine that Violet "likes to explore and play with makeup" nowadays, but she doesn't go overboard.
"She's really smart about, 'Okay, now I'm leaving the house, now I need to check with my mom because chances are she's gonna make me take this lip off,'" she explained. "Which, I do."
"So that's kind of where we are with it," Garner continued. "It's a process. Growing up is a process."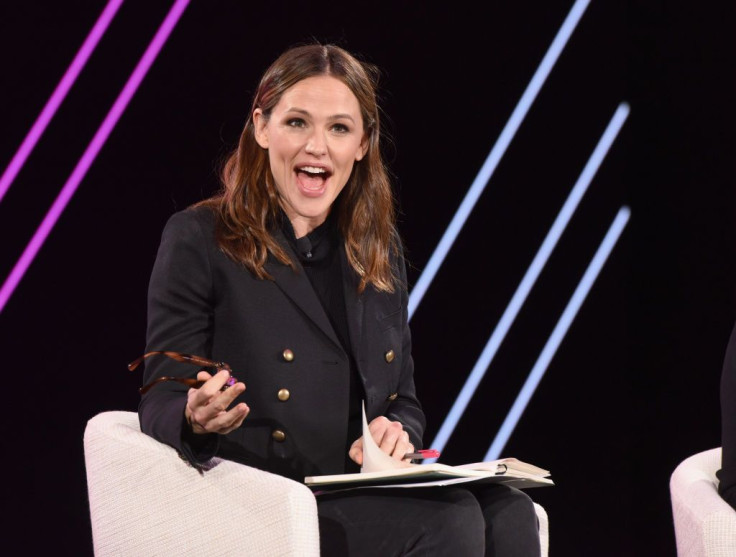 The "Love, Simon" star also touched on the subject of her career and how it has affected her children growing up.
"I think it's probably extra complicated when you literally were nursed in the makeup chair as an infant, and have grown up sitting in your mom's lap while she got her makeup done your whole life," Garner told the outlet. "My kids know two versions of me: They know the version that I see in the mirror right now that looks crazy, and it's what they see 90 percent of the time."
"Other times, they see a version of me that I never saw with my mom or anything, where I'm done up, my hair's done, my makeup is done, so I wonder what that puts in her mind," she dished. "Not to put words in her mouth, but I do wonder what it does to an adolescent brain."
© Copyright IBTimes 2023. All rights reserved.