Jennifer Lawrence Gets H20 Tattoo To Remind Herself To Stay Hydrated But Gets Formula Wrong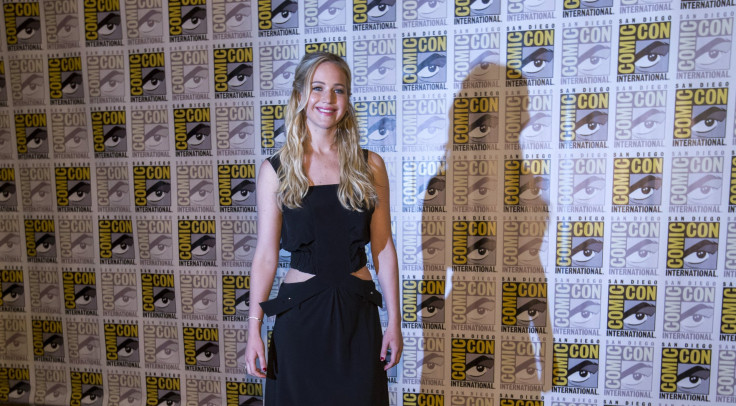 Jennifer Lawrence's new tattoo is scientifically incorrect, and she knows it. The "Hunger Games" actress showed off the new H2O tattoo over the weekend and revealed that she got it done to remind herself to stay hydrated.
H2O is the scientific formula for water, and Lawrence got the ink because she wants to remind herself by looking at the tattoo that she should drink water. "It's just like, I was with Liam's family and everybody was getting tattoos and I was like, well, I'm always going to need to be hydrated, so I guess I should just get an H2O on my hand," Lawrence said about the tattoo, E! Online writes.
But there is a slight glitch. Neither the tattoo artist, nor the actress knew how to write the scientific formula of water. The result: a scientifically inaccurate tattoo for Lawrence for life unless she wants to get it removed. But she is now aware about the glitch and says she should have been more careful before getting inked. "By the way, I know that the two is high (in mine) and (in) H2O the two is supposed to be low. I should've Googled it before I got it tattooed on my body forever," added the actress.
Lawrence, 22, revealed more details about her new ink and said she calls it "a watered-down rebellion" because it does not look like a real tattoo. Unlike most celeb tattoos, Lawrence's tattoo is very light and she says it is of the "color of a scar and is au naturel." "It's literally the most un-rebellious tattoo that anybody could ever get," added the actress.
Meanwhile, Lawrence is looking forward to "The Hunger Games: Mockingjay, Part 2," which is to be released in U.S. theaters Nov. 20. The film also stars Josh Hutcherson, Liam Hemsworth, Elizabeth Banks, Woody Harrelson, Stanley Tucci, Lenny Kravitz, Willow Shields and Wes Bentley.
© Copyright IBTimes 2023. All rights reserved.
FOLLOW MORE IBT NEWS ON THE BELOW CHANNELS