Jennifer Lawrence Weight: What 'Hunger Games' Star Will Say If She Hears 'Diet'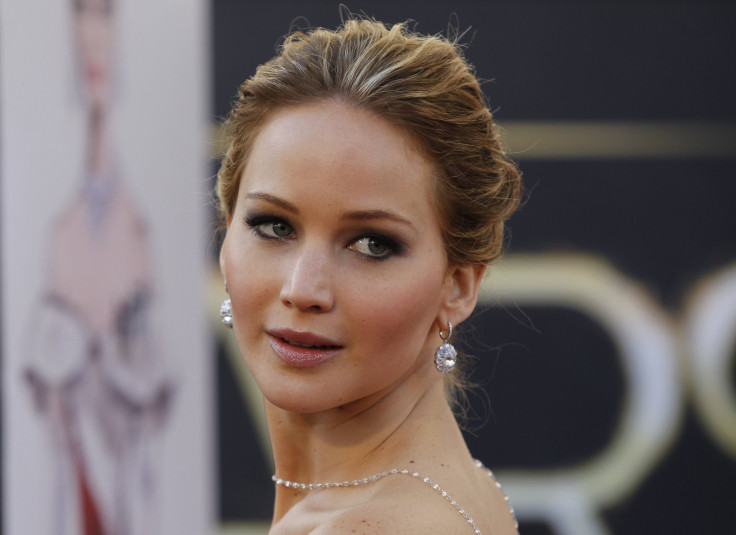 No one gets to tell Jennifer Lawrence to go on a diet and get away with it. The Oscar-winner recently opened up about being told to lose some weight when she was younger and how she would never accept such treatment now.
The "Hunger Games" star discussed the criticism she faced over her body and being told to go on a diet to lose a few pounds in an interview with Harper's Bazaar U.K. In previous interviews, Lawrence has admitted to enjoying junk food -- and she recently made it apparent that the "D" word in a no-no.
"I was young. It was just the kind of s--t that actresses have to go through. Somebody told me I was fat, that I was going to get fired if I didn't lose a certain amount of weight," Lawrence said, as quoted by Just Jared. "They brought in pictures of me where I was basically naked, and told me to use them as motivation for my diet."
The remark stuck with the Louisville, Ky., native and it still hurts when it's addressed. "[Someone brought it up recently.] They thought that because of the way my career had gone, it wouldn't still hurt me. That somehow, after I won an Oscar, I'm above it all. 'You really still care about that?' Yeah. I was a little girl. I was hurt," Lawrence said. "It doesn't matter what accolades you get. I know it'll never happen to me again. If anybody even tries to whisper the word 'diet', I'm like, 'You can go f--k yourself.'"
Lawrence rose to fame when the "Hunger Games" premiered in 2012, then won an Oscar for "Silver Linings Playbook." The movie's sequel "Catching Fire" will debut on Nov. 22, and tickets are already being sold across the country. The last installation of the "Hunger Games" franchise, "Mockingjay," has been split up into two films. Lawrence and her co-stars Liam Hemsworth and Josh Hutchison have already started filming.
© Copyright IBTimes 2023. All rights reserved.