Jennifer Lopez Posts Another Sexy Snap On Instagram After Being Dubbed Too Old By Bashers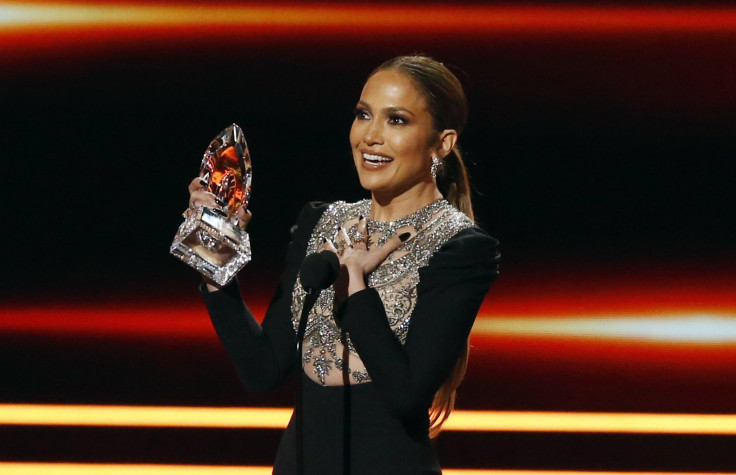 Jennifer Lopez isn't one to care about what her bashers have to say.
The "Shades of Blue" actress recently posted another sexy snap on her Instagram account after critics claimed that she's too old to be doing sultry poses. In the photo, Lopez strikes a pose with her hands on her head. She's wearing a gold top, and her skin looks heavily bronzed. The photo also appears on the cover of W Magazine.
Two weeks ago, the "All I Have" singer posed on her bed, showing off her toned legs. A lot of people praised Lopez's confidence, but some fans also claimed that she's a "granny" and should start acting her age.
While speaking with W Magazine, Lopez admitted that she was never confident and comfortable with her body when she was in her 20s. It is only now that she has come to terms with her physical appearance, and this could be the reason why she shares her sexy photos on social media. "I never appreciated my body or my looks when I was in my 20s. Now I'm like, 'Look at me! Look at you!' Not in a conceited or arrogant way. I just appreciate myself in a way I didn't when I was at that age. And it's not about perfection. I like the scars that I have," she said.
Meanwhile, Lopez also opened up about her dating life and explained why she has been getting into relationships with younger men. Previously, the singer-actress dated Casper Smart, and she's currently linked to Drake. "Men in their 20s are very confident and cocky, and women are super insecure. And then it flips: Men get super insecure, and women get comfortable in their own skin, in a way that makes them more beautiful," she said.
© Copyright IBTimes 2023. All rights reserved.