Jennifer Lopez Is Proud To Be 'Mrs. Affleck': 'It Still Carries Tradition And Romance'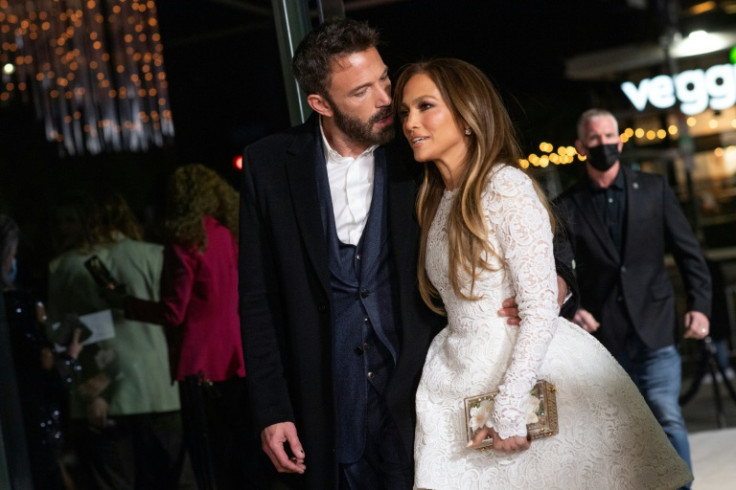 KEY POINTS
Jennifer Lopez explained why she decided to take her husband Ben Affleck's last name in a new interview
She described it as "a power move" that makes her feel that she's "in control of my own life and destiny"
Lopez and Affleck wed in a surprise ceremony in Las Vegas in July
Jennifer Lopez is loving being Mrs. Affleck.
Nearly four months after she tied the knot with Ben Affleck, Lopez, 53, opened up about their marriage and why she decided to take her husband's last name.
"People are still going to call me Jennifer Lopez. But my legal name will be Mrs. Affleck because we're joined together," the multi-hyphenate star said in a December cover interview with Vogue. "We're husband and wife. I'm proud of that. I don't think that's a problem."
When asked if she would ever want the "Justice League" star to be "Mr. Lopez," the "Let's Get Loud" singer laughed before revealing that she doesn't because she doesn't find it as romantic.
"No! It's not traditional. It doesn't have any romance to it," Lopez told Vogue, before explaining of her decision to take his last name, "It feels like it's a power move, you know what I mean? I'm very much in control of my own life and destiny and feel empowered as a woman and as a person."
She continued, "I can understand that people have their feelings about it, and that's okay, too. But if you want to know how I feel about it, I just feel like it's romantic. It still carries tradition and romance to me, and maybe I'm just that kind of girl."
Lopez and Affleck wed in a surprise ceremony in Las Vegas on July 16. They then celebrated their wedding with a ceremony in Georgia in front of friends and family just over a month later.
Following their wedding, their marriage license application, which was filed with the Clark County clerk's office in Nevada, was posted online, revealing that the "Maid in Manhattan" actress listed her last name as Affleck.
The decision did not come as a surprise to some of her fans as back in the early 2000s, when Affleck and Lopez first got engaged, the singer revealed that she was looking forward to taking his last name.
"A week after you're married, what will your name be?" host Pat O'Brien asked Lopez on "Ben & Jen: A Dateline Special," which was released during the now-married couple's first engagement in 2003.
"I think I'm going to stay with Jennifer Lopez, but my name will be Jennifer Affleck, obviously," the singer said at the time.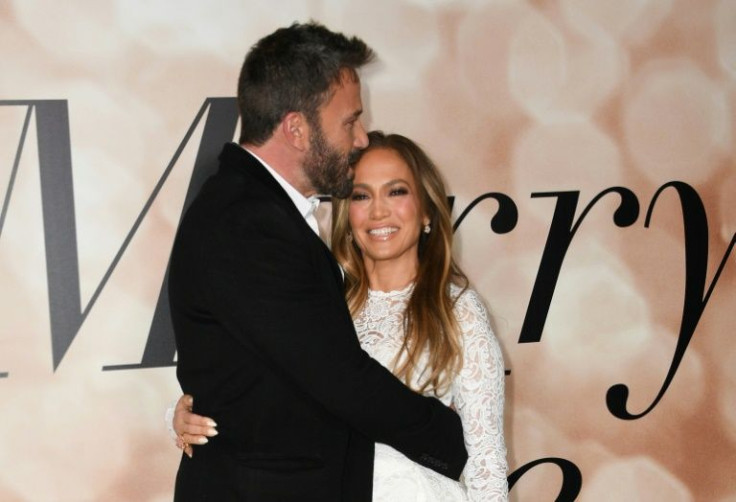 © Copyright IBTimes 2023. All rights reserved.
FOLLOW MORE IBT NEWS ON THE BELOW CHANNELS